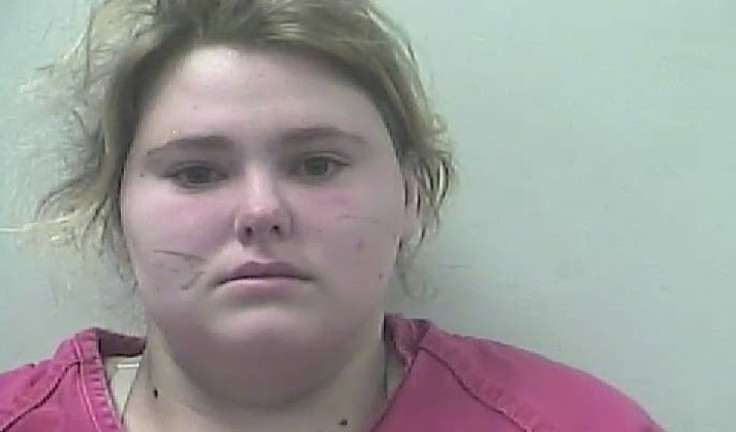 Police in Indiana have arrested nine people after a three-year-old girl was found living in an insect-ridden wooden box in her family's living room.
Officers, acting on a tip-off, believe the child would be kept in the squalid two-foot-square (0.6m) box for "extended periods of time," and ignored by her family.
Pulaski County Sheriff's Department said they found the girl asleep, curled up inside the box with dirty pillows and the lid down in the house in North Judson.
Pictures broadcast by local TV station WSBT-TV also appear to show the box full of dead insects.
Police have arrested nine people in relation to the incident, including the girl's father, Christopher Short, 25, his 42-year-old wife Donna, and Patricia Meeks, 18, who have all been charged with neglect.
The six others arrested were charged with failing to report child abuse.
County sheriff Jeff Richwine told WSBT-TV: "Nobody spoke up about a little girl in a box, even while we were in there, and started taking people out.
"It's one of those deals, you go there and think, hopefully this is not true. Nobody's going to have a small girl in a box."
The arrests were reportedly made after Donna Short's ex-husband, Christopher, who is currently in prison for separate offences, alerted police.
Court papers filed against Christopher and Donna Short police reveal the couple claimed the toddler went into the plywood box voluntarily.
The breakthrough comes as Frank Jackson, the grandfather of the child, had reportedly been working to gain custody of his two grandchildren.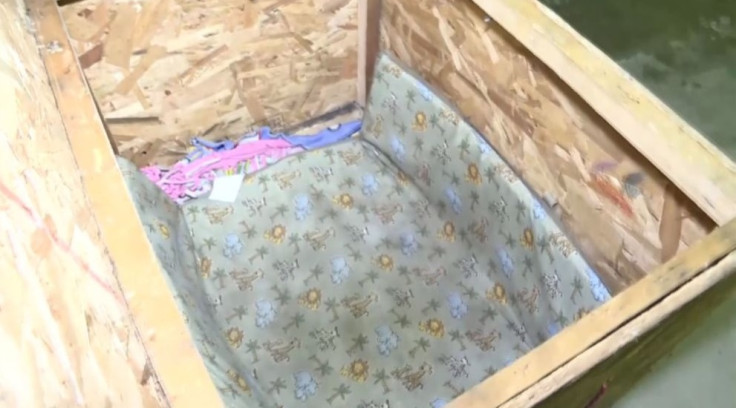 Speaking to KOIN News, he said: "I'm devastated by it, you know, if they didn't want them. I've tried to tell them all, I'll take them in a minute.
"I just don't understand why they could do this to the kids, knowing there's a good home for them to go to."
The girl has now been taken into protective custody.
List of charges:
Neglect of a Dependent, Level 5 Felony:
Donna Short, 42, North Judson, Indiana
Christopher Short, 25, North Judson, Indiana
Patricia Meeks, 18, North Judson, Indiana
Failure to Report Child Abuse:
Michael Meeks, 19, North Judson, Indiana
Thelma Meeks, 38, North Judson, Indiana
Derrick Butala, 36, North Judson, Indiana
Shawn Griffin, 18, North Judson, Indiana
Anna Senesac, 19, North Judson, Indiana
Timothy Senesac, 18, North Judson, Indiana