A mother has sparked outrage after posting pictures of her toddler on social media drinking a bottle of cider and smoking drugs.
The shocking images which are thought to be from Argentina, show the young boy looking distressed as a woman pours what appears to be a bottle of cider down his throat.
The image was posted on Facebook in January with the caption saying "look how he drinks."
The image was left on the social networking site for several weeks. The mother posted further worrying images of the toddler with a rolled cigarette in his mouth which was then lit by an adult who was out of shot.
She posted the pictures on June 15 along with a caption saying "my cute baby, you're high, from your mother".
Social media users quickly expressed their outrage at the images and demanded to know the identity of the woman so she could be reported to police for child abuse.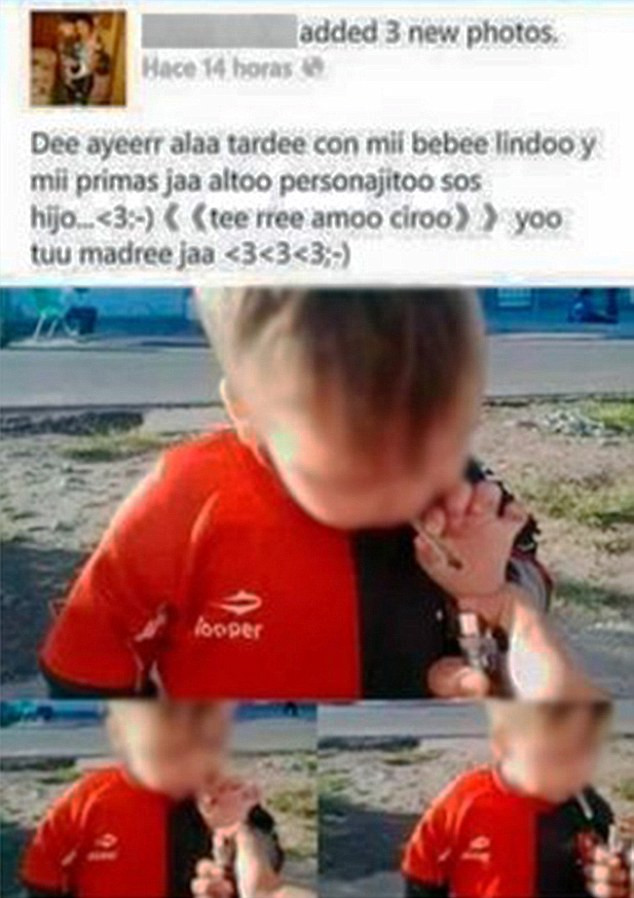 She began to remove the pictures a few hours after they had been posted, however by then the images had been copied by concerned members of the public who urged others Facebook users to help track her down.
The mother was bombarded with hate messages and online users have urged others to help track down the woman and report her for child abuse.
The images have now been reported to police. The woman's identity has not yet been revealed.