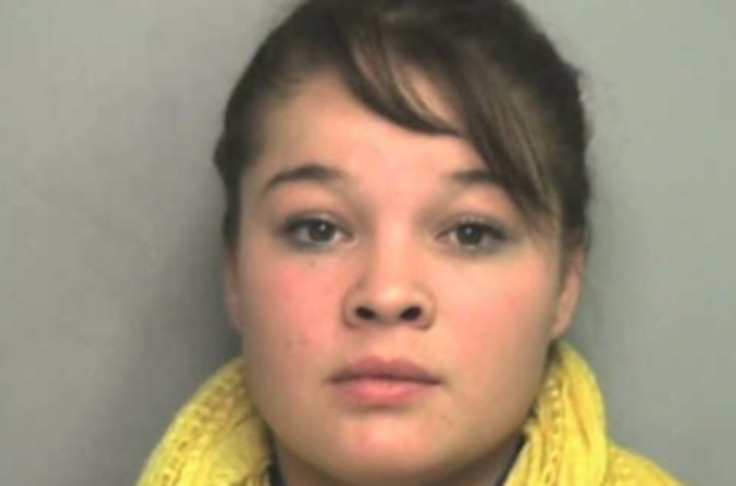 An "immature" young mother who left her 14-month-old daughter to drown in the bath after drinking cider has been jailed for three years. Jasmine Gregory was convicted of manslaughter by a unanimous jury at Oxford Crown Court on Friday 11 November.
The 24-year-old had forgotten that she had left her 14-month-old daughter, Robyn Andrews-English, unsupervised in an adult bath after drinking alcohol. The baby drowned in the property near Wantage in Oxfordshire, at about 2pm on 7 August 2014.
Robyn was rushed to a GP surgery before being taken to hospital, where she was tragically declared dead later that afternoon. During the trial it had emerged that Gregory had been reported to social services for leaving another child unattended "several times" before the death of her daughter.
During the six-day trial jurors heard how Gregory, a mother-of-two, ran out of her home after she realised her daughter was missing, asking passers-by where her baby was. The court heard how she shouted that she had left Robyn for "less than 10 minutes" but afterwards Gregory said she was "so busy" and only went downstairs briefly, according to the Daily Mail.
Gregory said during the trial that the water was about chest-height to her daughter. But when she found her child she had been lying face down in the bathwater. After the trial detectives said Gregory, of Ulfgar Road, Oxford, had never given a full account of what happened that day.
Detective Constable Andy Matheson, of Thames Valley Police, said: "This has been a tragic case from the start. A young mother has lost her young baby and the extended family have lost the future they would have had with the child."
Prosecutor Kirsty Allman said according to Sky News: "This was not merely a terrible accident. Gregory was clearly negligent in leaving Robyn unattended in the bath. Gregory initially admitted to witnesses at the scene to leaving her baby in the bath and being responsible for her death, but later replied 'no comment' to police interviews and denied manslaughter, but was found guilty despite her denials."