As we move closer to September 4th, the day on which Motorola is expected to launch its flagship smartphone, the Moto X+1, new images of the smartphone have leaked via TK Tech News that has been constantly coming up with new leaks and images for a while now. Check them out below.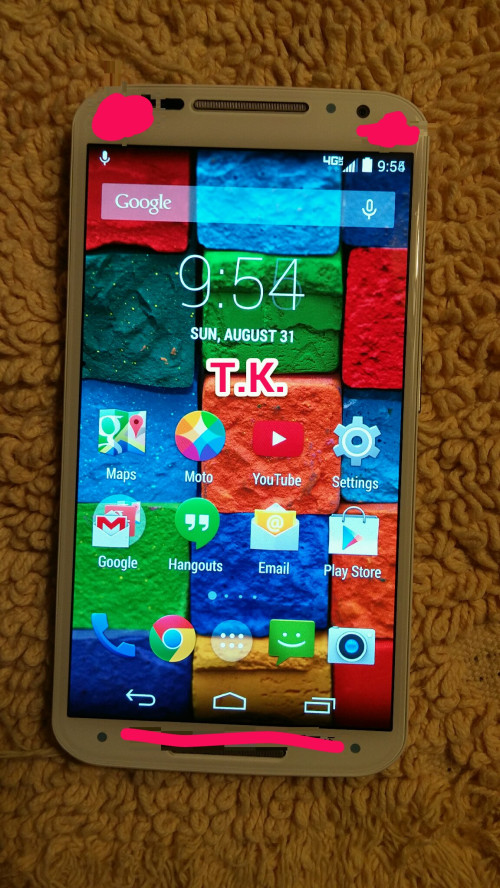 According to PhoneArena, the anonymous source revealed that the Moto logo on the phone's back could be a power button, which can be programmed for other short cuts. The images also revealed that there could be some additional software features on the phone.
The front panel has four sensors. These could be depth measurers for a possible 3D-enabled interface. They could also be entrusted with picking up gestures and movements for a gesture controlled Moto app.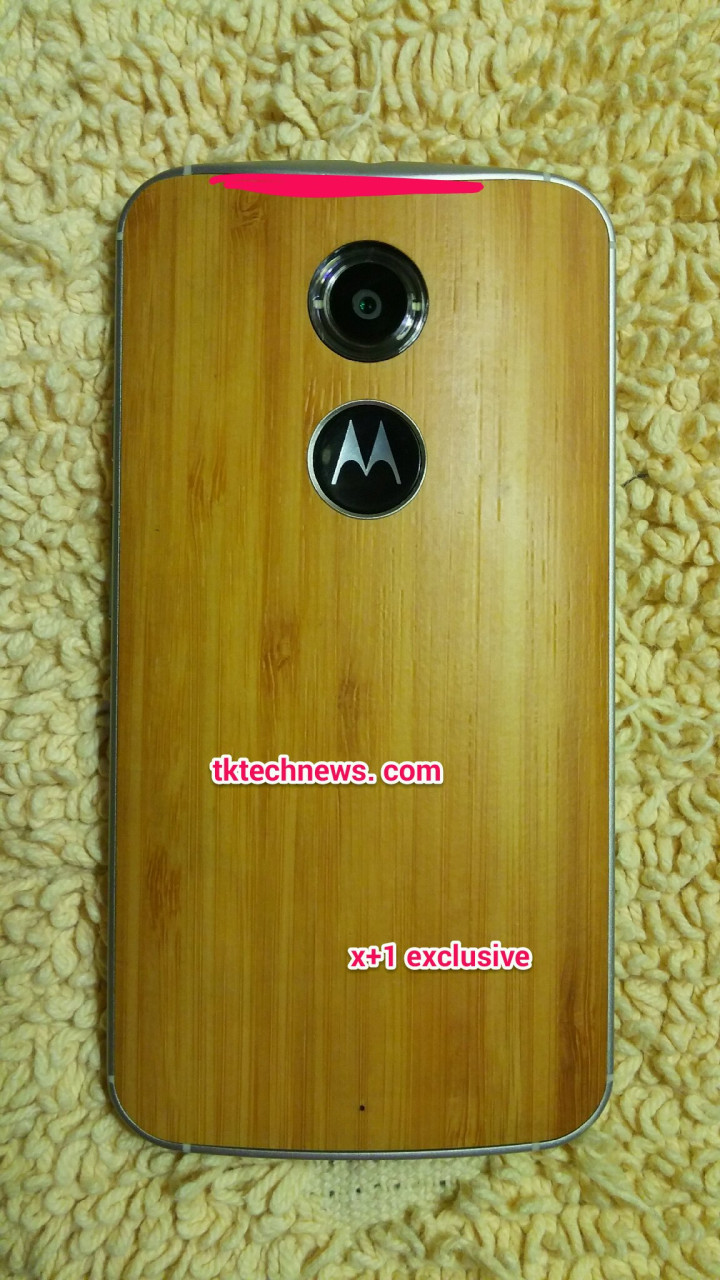 Recent leaked images also revealed that the Moto X+1 could feature wood and even denim back options on the company's Moto Maker website.
For the uninitiated, leaks and rumours indicate that the Moto X+1 will house a 5.2 high-definition screen of unknown resolution. There is also a quad-core 2.2GHz processor, 2GB of RAM, and 16GB of on-board storage. For imaging, there's a 13megapixel primary camera at the rear. The smartphone will feature Android 4.4.4 out of the box. Read more about that here.
Recently, Motorola sent out an invite for a launch event, hinting that it would be launching two phones, a smartwatch and a Bluetooth earpiece of some sort. There are expectations that the devices will be the Moto X+1, Moto G2 and the Moto 360 smartwatch.