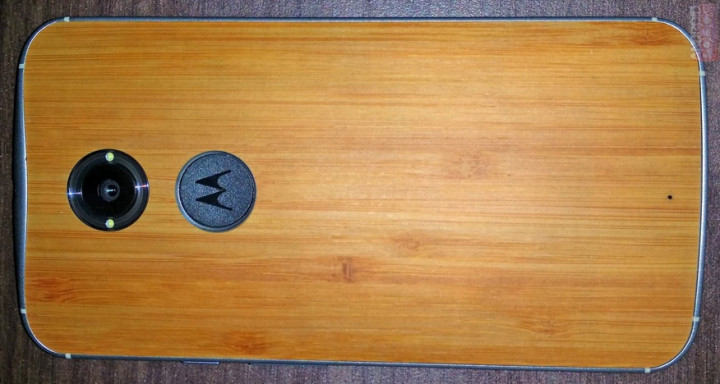 A mysterious Motorola device with model number XT1097 has been spotted at the Geekbench database.
The Motorola XT1097 is believed to be the company's highly anticipated smartphone, Moto X+1. The listing at Geekbench suggests that Motorola XT1097 aka Moto X+1 will run Android 4.4.4 and Qualcomm MSM8974 chip, which is Snapdragon 801.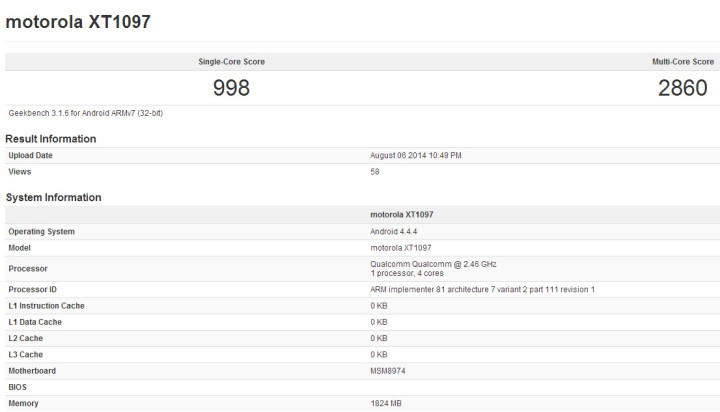 This is contrary to the previous specs leak at a Brazilian site which claims that the next Motorola handset will use the 2.3GHz Snapdragon 800 quad-core processor.
Besides, the clock speed noted at Geekbench, 2.46GHz, also suggests that Motorola's newest phone will use Snapdragon 801 MSM8974-AC, which powers a number of high end smartphones such as Galaxy S5, Xperia Z2, Xperia Z2 Tablet, reports PhoneArena.
The Snapdragon 801 when compared to its predecessor, Snapdragon 800, offers higher clock speeds, adds the eMMC 5.0 memory card and allows data transfer speeds of up to 400 MB/s.
The Geekbench data also reveals single-core as well as multi-core performances, according to which the Moto X+1 scores 998 points with single-core and 2860 points with multi-core.
Other rumoured features include a 5.2in 1080p display, 2GB RAM, and 32GB internal storage with microSD card slot. The handset is expected to pack a 12 megapixel rear camera, five megapixel front camera and 2, 900mAh battery.
Motorola is likely to make an announcement about the Moto X+1 along with Moto 360 with both the devices to be available through Moto Maker.