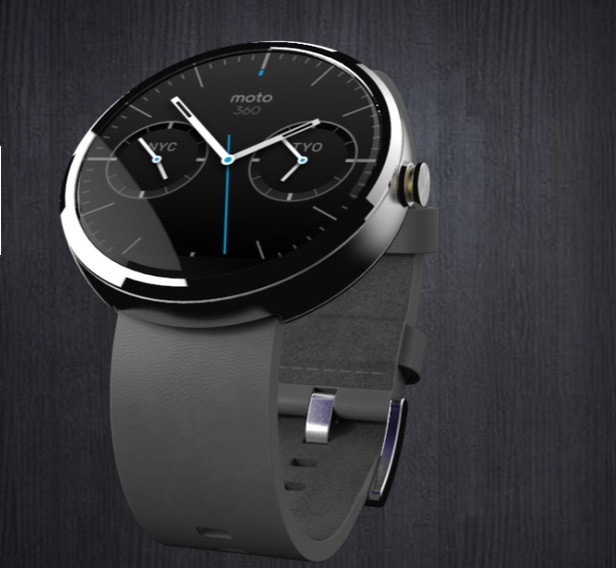 Motorola's Android Wear running smartwatch will be available through Moto Maker, allowing users to choose their favourite colour options.
At its I/O conference, Google confirmed the availability of LG G Watch and Samsung Gear Live at Google Play Store. The Gear Live costs £169 whereas the G Watch costs £159. But the event brought disappointment for those who were expecting the launch of Moto 360.
Although the launch was highly anticipated at the event, it did not come about. Google announced that Motorola's wearable device will arrive later this summer.
PhoneArena has now obtained some exclusive information from its sources about the Moto 360 according to which Motorola will release its new smartwatch and flagship Moto X+1 at the same time. Besides, both the devices will be available through Moto Maker.
Currently, it is unclear what colour options and wristbands will be available for Moto 360. Motorola wants to offer leather, metal and sporty rubber but the metal bands might be delayed after the initial launch of the smartwatch.
Last year Motorola released its flagship in August and its successor is also expected around the same time frame. Although the source failed to mention anything about the launch and release schedule, speculation hints at an August release for the Moto 360.