Motorola denies rereleasing its iconic Razr flip phone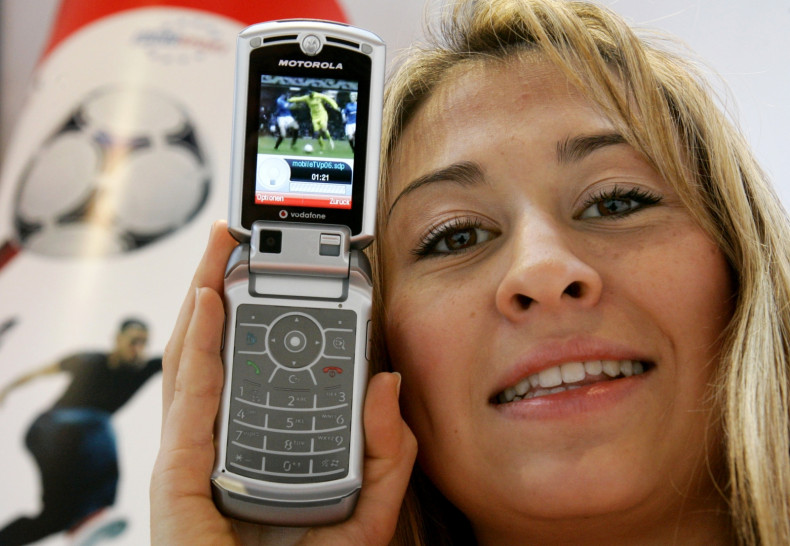 Motorola had debunked rumours about company's plan to re-release its Razr flip phone. The official confirmation comes after an advert featuring the flip phone hit the web.
Recently, a teaser was uploaded on YouTube showing a group of students using Razr phones at a high school in America. The video highlighted Motorola's event scheduled to be held on 9 June. The advert led to speculation that Motorola, which Google sold to Lenovo for $2.9bn (£2.01bn), is planning to release a new version of the Razr phone, powered with Google's Android operating system.
Rumours surrounding the Razr phone started in the wake of Lenovo's smartphone shipments falling behind Chinese manufacturers including Huawei and Vivo, according to data shared by market research firm IDC. It was suggested that revamping the Razr phone could help the company's phone sales. Launched in 2004, Motorola's Razr phone sold more than 130 million units worldwide.
However. In a statement issued to Telegraph, Motorola said, "We love how the throwback video has been embraced and the excitement it has generated."
"The Razr was one of the most iconic phones ever designed and redefined how stylish a mobile phone can be. While Moto is not re-releasing the RAZR, we will transform mobile again on June 9," the company added.
Motorola is expected to unveil new products including mobile devices at the Lenovo Tech World conference in San Francisco on 9 June.
Recently, Evan Blass aka evleaks shared a few details about first Project Tango device from Lenovo, which the company is developing in collaboration with Google. According to evleaks the device, dubbed PHAB2 Pro2, would sport a 6.4in QHD screen.