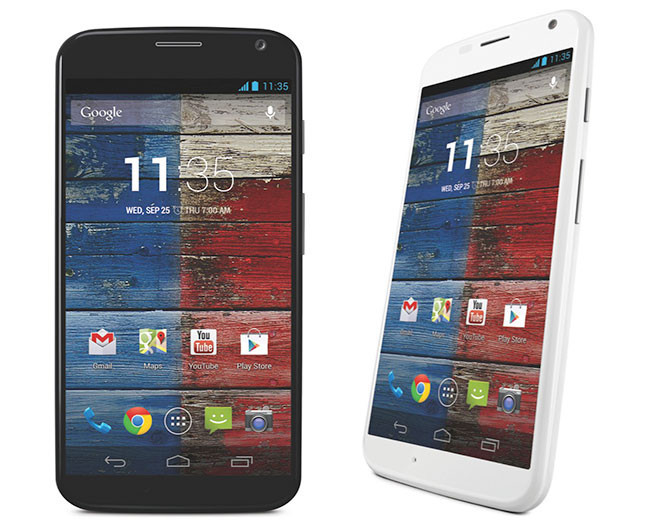 Motorola's 2013 flagship Moto X will come in 64GB storage capacity, according to the latest report.
Motorola has been rumoured for quite a long time to release the successor to Moto X, dubbed as Moto X+. Now it appears that along with Moto X+1, users will get a new model of Moto X having huge storage capacity.
The Moto X was launched with two storage options, 16GB and 32GB. Besides, the device does not support microSD card for additional space.
Now Russian site, Mobiltelefon has managed to get an image, which comes from the Moto Maker site. The screenshot suggests that Moto X will soon have a 64GB variant. The screenshot also reveals the pricing of the 64GB variant, which will cost $449.99.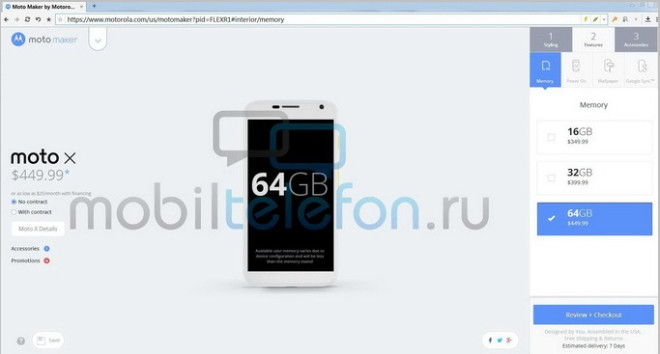 If the rumour turns true, then the 64GB variant will be $100 more than the 16GB Moto X (which costs $349.99) and $50 more than the 32GB variant (costing $399.99). But there is no information as to when the 64GB model will become available.
The 64GB model is said to be real and coming to Sprint. Availability on other major US carrier such as AT&T, Verizon and T-Mobile still remains unclear, reports PhoneArena.
As for the UK customers, currently only 16GB Moto X is available for purchase (costs £279.99 at Amazon UK). Earlier, Motorola had confirmed that the 32GB model will not be coming to the UK.