Jose Mourinho can regain the Premier League title in his first season at Chelsea, according to former player Ricardo Carvalho.
Following Real Madrid's final game of the season against Osasuna, Mourinho confirmed that he will re-join the Blues six-years on from his departure from Stamford Bridge, and his appointment was later confirmed in a club statement.
Carvalho, who played under Mourinho at FC Porto, Chelsea and Madrid, believes the 50-year old's midus touch will ensure he delivers the league title within a season of a return to west London.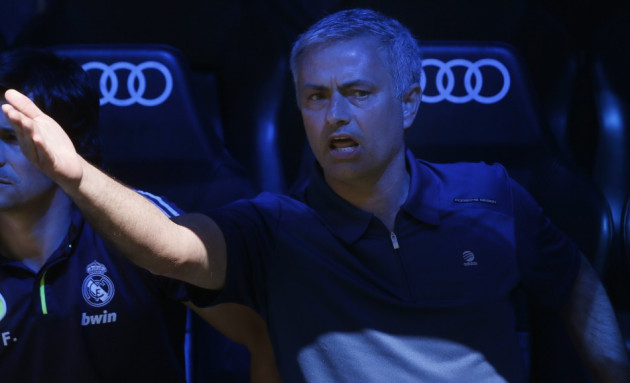 "I'm sure in two, three years they can but even in his first year he can win it again," Carvalho admitted.
"When we arrived together in 2004 Chelsea had not won the league for 50 years so I hope now they can win it again. Jose is a special coach and I think he deserves all the best because he works very hard.
"Chelsea are a special club for me and I wish for them to win the Premier League again."
After losing out to Barcelona in the race for the Spanish title, being knocked out of the Champions League at the semi-final stage to Borussia Dortmund and being defeated in the Copa del Rey by cross-city rivals Atletico Madrid, Mourinho went trophy-less in his final season at the Bernabeu.
He leaves La Liga in somewhat acrimonious circumstances having fallen out with a number of players including Iker Casillas, and he wasted little time declaring his intention to join Chelsea this summer following Madrid's final game of the season.
"I will go to London and between Monday and the end of the week I will be the new coach of Chelsea," Mourinho said. "I hope to be Chelsea's new coach.
"I would like to be it because I was happy in London and I feel that the people there love me.
"Life is beautiful and short, and in life you have to seek out what you think is best for you."
Chelsea then confirmed on Monday afternoon that Mourinho had put pen to paper on a four-year deal and that he will be presented at a press conference on 10 June.