Brendan Eich, the under-fire co-founder of Mozilla, has spoken to the media for the first time since taking over as CEO of the company, but has refused to be drawn into talking about the one point everyone wants to know about.
In 2008, Eich donated $1,000 to a group which supported the successful Proposition 8 ballot which sought to introduce a ban on same-sex marriage in California.
The details of the donation were revealed in 2012 through public records but the firestorm around the controversial donation was reignited last week when Eich was appointed as the CEO of Mozilla.
A petition seeking to get Eich fro resign has already attracted almost 72,000 signatures, however the man who invented JavaScript refused to address the burning issue in several media interviews on Tuesday:
"So I don't want to talk about my personal beliefs because I kept them out of Mozilla all these 15 years we've been going," he told the Guardian. "I don't believe they're relevant."
Quell the controversy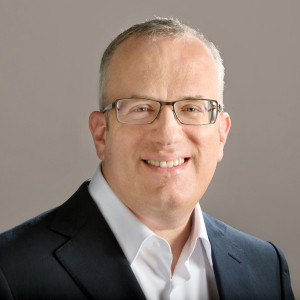 Eich, Mozilla chairwoman Mitchell Baker and Mozilla itself have all written blogs since Eich's appointment about inclusiveness at the company, but these have failed to quell the controversy.
Over the weekend online dating website OKCupid made a point of highlighting Eich's views to any customers visiting the site with the Firefox web browser (which is developed by Mozilla), claiming that had Eich and the rest of the supporters of Proposition 8 succeeded, "then roughly 8% of the relationships we've worked so hard to bring about would be illegal."
Calling OKCupid's move "rash", Eich said he believes that personal views should not cloud people's view of Mozilla:
"I agree with people who say it wasn't private, but it was personal," he said of the donation. "But the principle that I have operated by, that is formalised in our code of conduct at Mozilla, is it's really about keeping anything that's not central to our mission out of our office.
"If I stop doing that now I think I would be doing wrong that code of conduct and doing a disservice to Mozilla. And I really do think it's an important principle of inclusiveness for Mozilla to succeed."
Apology
Speaking to CNET, Eich apologised for the pain he caused LGBT [lesbian, gay, bizexual and teansgender] friends when it was revealed in 2012 that he had made the donation to support Prop 8.
Asked if his views were akin to overt sexism or racism and could therefore be viewed as a firing offence, Eich said:
"I don't believe that's true, on the basis of what's permissible to support or vote on in 2008. It's still permissible. Beliefs that are protected, that include political and religious speech, are generally not something that can be held against even a CEO. I understand there are people who disagree with me on this one."
Eich was also asked if he would support Proposition 8 today, saying:
"I hadn't thought about that. It seems that's a dead issue. I don't want to answer hypotheticals. Separating personal beliefs here is the real key here. The threat we're facing isn't to me or my reputation, it's to Mozilla."