A group of MPs who carried out a surprise visit to a Sports Direct warehouse have accused the company of planting a recording device to eavesdrop on a private meeting.
Six MPs from the Business Select Committee toured the sportswear giant's controversial Shirebrook warehouse to inspect working practices on Monday (7 November).
It comes after the committee's July report into the company concluded the firm's billionaire founder, Mike Ashley, had built his success on a business model that treats workers "without dignity or respect".
It said working conditions for staff were similar to those of a Victorian workhouse, and said they heard numerous accounts of worker mistreatment.
And the surprise inspection on Monday appeared to end in yet another scandal for the company after the MPs said they had discovered a recording device in a private meeting.
Anna Turley MP, one of those on visiting the warehouse, said: "At the end of the meeting, we sat down to have a private conversation in a room by ourselves. A lady came in with some sandwiches, which was very kind. I saw her take too long to do it, she put it down and I saw her put a recording device on the floor.
"She left the room and I went over to pick up the device and there it was: a camera and a recording device for the conversation that we were having privately. I'm very disappointed."
Craig Tracey, another of the MPs, wrote on Twitter that it was an "absolutely incredible end" to their surprise visit.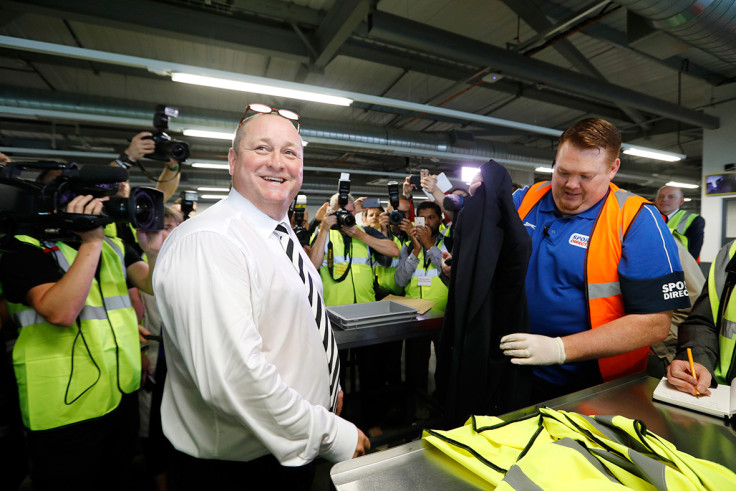 The committee had given Sports Direct an hour's notice before arriving at the warehouse at around midday. It is understood Ashley was not present at the Shirebrook site for the inspection.
Ashley was questioned by MPs during the committee's investigation earlier this year only after initially challenging whether parliament had the power to summons him.
He branded the MPs "a joke", saying they should visit Shirebrook for themselves. He eventually backed down and appeared in front of the committee, where he admitted for the first time that Sports Direct had paid its workers below the minimum wage.
Despite Ashley's open invitation, Monday's surprise trip by MPs to Shirebrook reportedly prompted a furious response at Sports Direct, with company sources telling The Daily Telegraph that MPs were wielding undue levels of power.
"They don't have powers of inspection and they're not being reasonable...they're placing warehouse staff under unfair pressure", one source reportedly said.
Ashley assumed full responsibility of Sports Direct in September, after his long-serving chief executive, David Forsey, resigned suddenly and without explanation.
The business pledged to carry out an independent review of the troubled retailer's working practices and corporate governance.
Sports Direct have been approached for a comment.