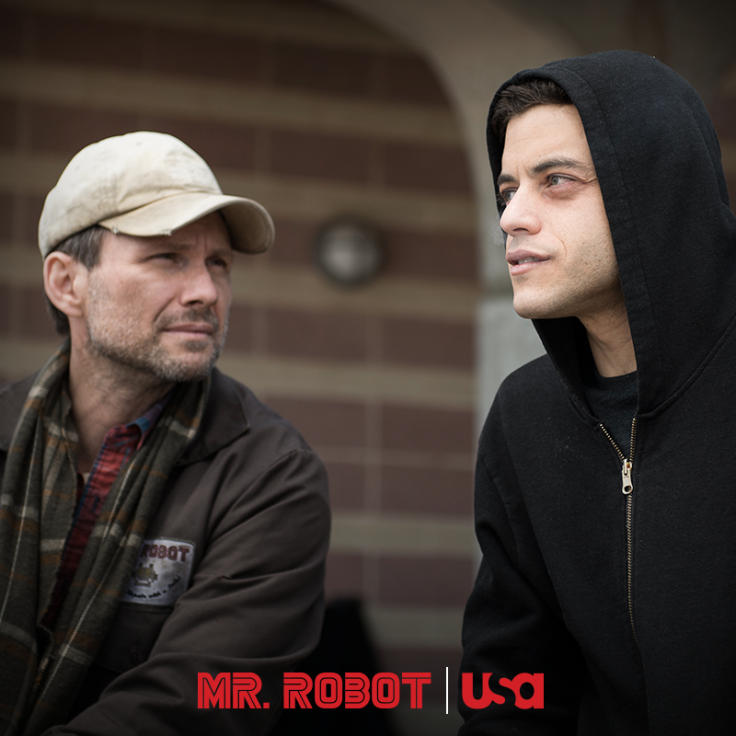 Mr Robot season 1 stunned fans with its twisted plot and mind games, and according to series creator and executive producer Sam Esmail, the second season of the hacker show will continue to keep viewers on edge.
The show focuses on Elliot Alderson (Rami Malek), who is a cyber security engineer and hacker who suffers from social anxiety disorder. Elliot was hired by a mysterious anarchist called Mr Robot (Christian Slater) to join a group of hackers called Fsociety, who wants to cancel all debts by attacking E Corp.
Later in the season, it was revealed that Mr Robot is the mental projection of his dead father Edward Alderson. However, viewers find out that he had been hallucinating all along, and Mr Robot is Elliot himself, who along with his sister Darlene founded the Fsociety. The season ended with the Fsociety successfully taking down ECorp, but Elliot doesn't remember what happened in the last 72 hours in which the hack went down. Besides, there is a mystery surrounding Tyrell Wellick's disappearance.
According to Sam Esmail, the evolving relationship between Elliot and Mr Robot aka his father is a central component of the season 2. He told Entertainment Weeky: "Now that Elliot is aware [of the truth about Mr. Robot], that has opened the door. We're literally externalizing Elliot's mentality and his inner conflict, Mr. Robot being the other half of Elliot."
The creator explained, "In the first season, because Elliot wasn't aware, there was a mystery about who Mr Robot was and what his real motivations were. Now we know, so what does that mean? What does Elliot really want?
"What you've got to understand is that when Mr Robot and Elliot go at it, he's really going at it with himself. What I can say is that they're communicating, but it's almost under duress. Obviously, Elliot can't escape him, and Mr Robot doesn't want to leave. It's a conflict, but it's actually more of an impasse that they somehow have to negotiate," Esmail added. The show is currently filming its season 2, and Esmail teased a small titbit about the upcoming season. He said, "I can comfortably say that season 2 is very different from season 1."

In a separate interview with Esquire, Esmail gave a slightly more detailed picture of the season 2 storyline. "Now that we are aware of his [mental health] issues, Elliot has to address them. What happens after that realization? What are the steps you take to negotiate with it, reconcile with it, fight with it? That's sort of where we're taking the second season."
Mr Robot season 2 is slated to premiere in June 2016. Trailer and premiere date for season 2 will be out soon.