USA Network has released the premiere date and trailer for its hit hacker series Mr Robot season 2. The second season will air the first episode on 13 July at 10pm EST, which will pick up from where the pilot season left off, with fsociety hacking into ECorp.
In the season 1 finale, Elliot Alderson (Rami Malek) along with the fsociety had hacked into the multi-national company and made everyone debt free. The second season will explore the consequences of that attack as well as the "illusion of control".
Warning: Potential spoilers ahead
In the latest trailer of season 2, fans will get to see a glimpse of fsociety's secret lair, as Elliot says, "I wanted to save the world." Then Darlene claims, "We are finally alive." This is followed by Angela Moss questioning, "Why me? Why am I really here?"
The video also shows Tyrell Wellick, who went missing in the season 1 finale episode. The promo ends with a chilling message, "The revolution continues," as Mr Robot [Christian Slater] tells Eliot, "We have other battles to fight"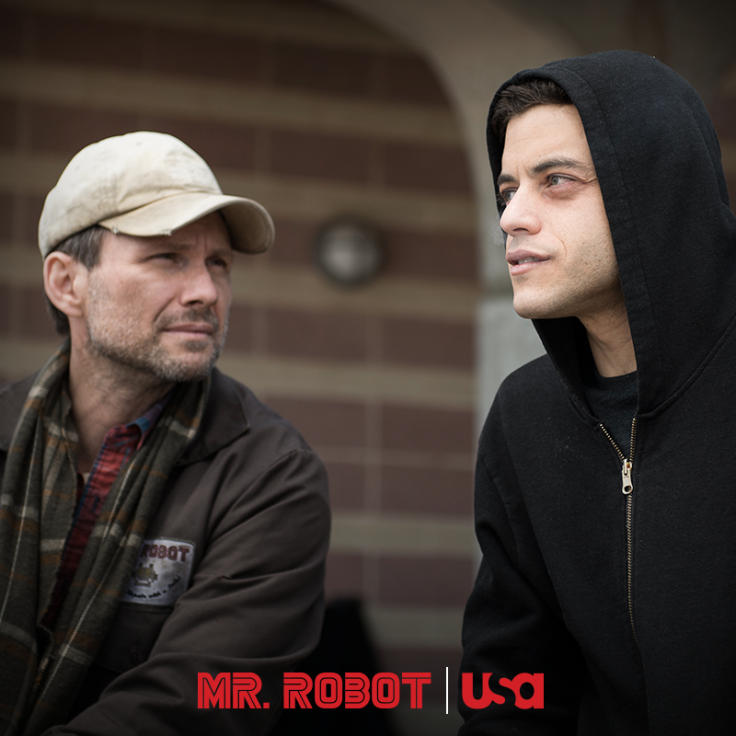 Judging by the trailer, it seems like the Evil Corp hack was just the beginning for fsociety. Previously, showrunner Sam Esmail spoke to Entertainment Weekly about season 2 plot and said that the evolving relationship between Elliot and Mr Robot aka his father is a central component of the season 2.
He said, "Now that Elliot is aware [of the truth about Mr Robot], that has opened the door. We're literally externalizing Elliot's mentality and his inner conflict, Mr. Robot being the other half of Elliot."
The creator explained, "In the first season, because Elliot wasn't aware, there was a mystery about who Mr Robot was and what his real motivations were. Now we know, so what does that mean? What does Elliot really want? The upcoming season will also answer the cliffhanger questions –Where is Tyrell Wellick? What happened during Elliot's blackout? And who knocked on Eliot door in the closing moments?"
Fans will get o numerous new characters in season 2, including Craig Robinson, rapper Joey Bada$$, Sandrine Holt, Michael Maize, Dorothi Fox and Luke Robertson.