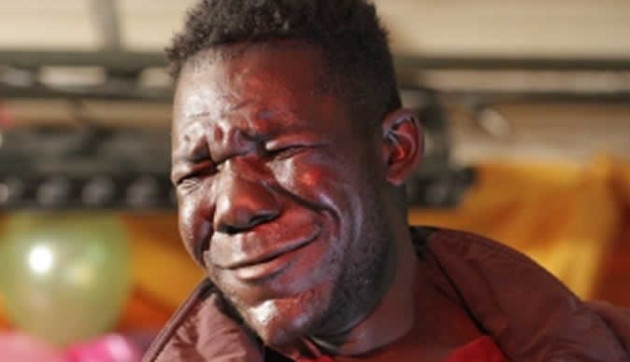 The person named the most ugly man in Zimbabwe claims his face is a gift rather than a curse.
William Masvinu, the winner of the Zimbabwe's second Mr Ugly pageant, has been made an unexpected local celebrity.
Masvinu, 38, spends his working day as a porter in a market in the western Harare township of Mbare, but claims the competition victory has made him ready to "show the world my gift".
He told Associated Press: "I was expecting to do some adverts and some modelling if I was asked. But I'm still poor, still carrying loads of cabbages on to buses.
"Being ugly is not a curse. It's a gift God gave me and I'm proud of it. My face makes me special and I am not making any excuses about it."
Masvino pocketed a $100 (£63.50) cash prize after beating four other contenders in a competition set up as the antithesis of traditional beauty competitions. He spent his winnings on a good meal, explaining that he did not want to sleep in a hotel on an empty stomach.
He said that he was shunned because of his looks after losing his mother when he was just three years old. Getting work has proved difficult, he said.
"Whenever employers open the door and see me, they go "ahh" and shut it," he said.
His wife, Alice Chabhanga, says she was drawn to him because of his looks.
"She was the only one who wanted me and she knows she has no competition," Masvinu added.