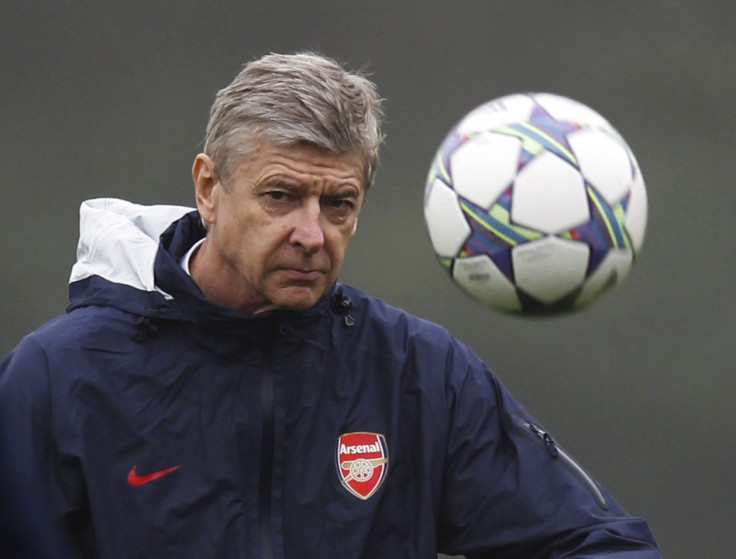 Arsenal can definitely win some silverware this season and their manager Arsene Wenger is 'magic' according to Kolo Toure.
The former Arsenal defender has praised Wenger for the Frenchman's uncanny ability to spot talented young players and nurture them into world class talents.
The Ivorian spent more than seven years at Arsenal before moving to Manchester City in 2009 yet the 30-year-old has not forgotten his north London routes nor the debt he still owes a man he continues to call 'the boss'.
Having seen at close quarters the likes of Alex Oxlade-Chamberlain and Emmanuel Frimpong at the Emirates last night, Toure is confident Arsenal have the capacity to win something this year.
Arsenal lost 1-0 to their Premier League rivals and subsequently crashed out of the Carling Cup at the quarter-final stage, but Toure saw enough talent within his former team to suggest they remain a potent force in English football.
"Can they win something? Definitely," said Toure. "It's magic, Mr Wenger brings in any player and makes him better. He's a fantastic manager, he knows how to see promising young players and that is a great quality for him.
"They have young players working really hard and they played very well. Emmanuel Frimpong was fantastic and Alex Oxlade-Chamberlain was very good. They made us work very hard.
"Going back to the Emirates was just like going home to your family. I was talking to the boss, who I am still close to and we still talk regularly."
Toure was not the only former Arsenal star on show at the Emirates last night, as Roberto Mancini gave Samir Nasri an opportunity to face the club he left acrimoniously in the summer. The Frenchman was booed throughout the encounter and although he finished up on the winning side, the aforementioned Manchester City boss suggested he didn't have his best game.
"He can play better because he is a top player," Mancini said. "It was his first night he came back to Arsenal and it is not easy for a player that player here for four or five years, maybe he was nervous.
"I think that he can improve a lot but it was the same situation with players who arrived last year like Edin (Dzeko) and David (Silva) and he can get better because he is a top player.
"It is not important for him, it is important for the team. For him it is better that he played in this game so when he comes back to play here in the league he knows what will happen."