MS-13 member sentenced to 40 years behind bars for two murders
Melvin Marquez-Sanchez fled to Maryland after the murders and plotted the killing of a third man.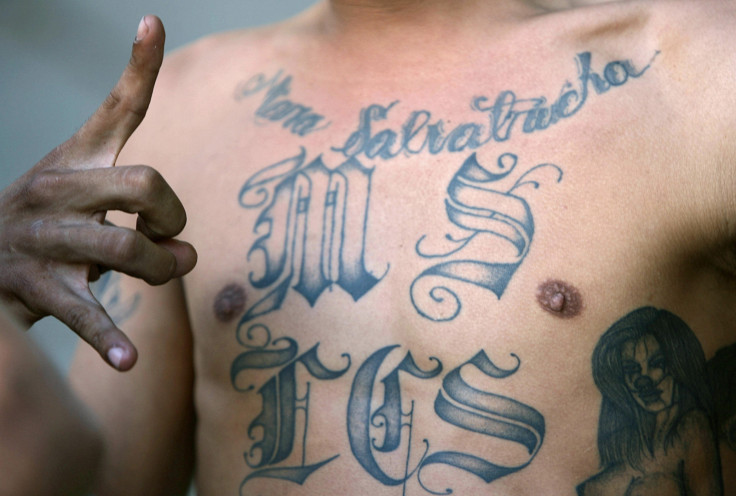 An MS-13 gang member has been sentenced to 40 years in prison for the murders of two people on Long Island and for plotting another murder.
Melvin Marquez-Sanchez killed a fellow MS-13 member, who reportedly was not violent enough, and later killed a rival before fleeing from New York to Maryland. Brooklyn federal prosecutors said Marquez-Sanchez then planned the murder of another rival gang member.
According to prosecutors, Marquez-Sanchez received the blessings of other MS-13 members and a leader in El Salvador to kill Douglas Martinez in Brentwood with point blank shots in August 2012. Martinez was killed for failing to be violent enough against rival gangs, not sending back money and for potentially being a law enforcement cooperator, The New York Daily News reported.
Rival gang member Jose Vallejo was selling drugs at a Hempstead park MS-13 considered its territory. Marquez-Sanchez and fellow gang members shot Vallejo and carved up his body with a machete.
He then fled to Maryland, where he and other gang members planned the murder of an 18th Street gang member. Marquez-Sanchez was arrested before he could kill the man, but co-conspirators shot him in March 2013.
Marquez-Sanchez was sentenced by federal Judge Joseph Bianco on Long Island on Thursday (22 June). Acting Brooklyn US Attorney Bridget Rohde said the prison sentence "will ensure that the public is protected from this defendant for decades to come".
The MS-13 member previously pleaded guilty to racketeering charges connected to the murders, the Daily News reported.
Nassau County DA Madeline Singas said earlier in June that a recent rise in murders attributed to MS-13, also known as La Mara Salvatrucha, was a result of orders from gang leaders to kill more New Yorkers. The gang is believed to be responsible for a spate of murders on Long Island, including the quadruple murder of four young men in Central Islip in April.
© Copyright IBTimes 2023. All rights reserved.