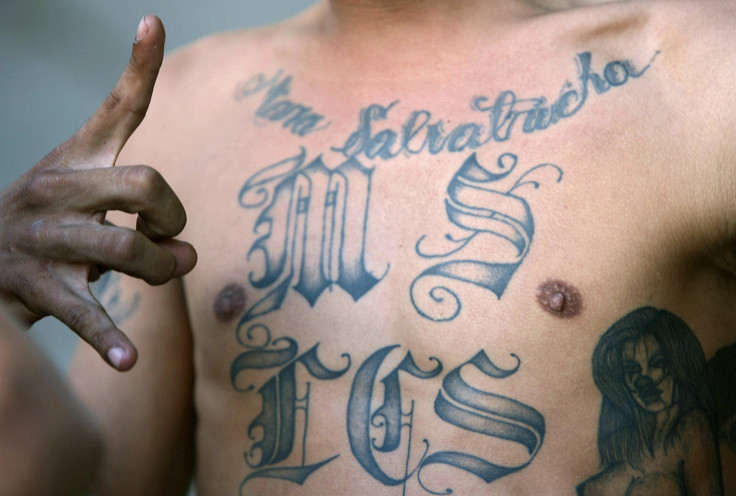 The four young men who were found murdered in a Long Island park in April were allegedly lured by two female associates of MS-13, prosecutors claimed in a recent court filing. Members of the notorious street gang are accused of violently killing the teens.
"MS-13 suspected that some of the men were from a rival gang, and directed the female associates to lure them to a community park...where a group of MS-13 members would be waiting to attack and kill them," prosecutors wrote.
According to court documents obtained by Newsday, when the four teens arrived at the park they were surrounded by more than a dozen gang members who attacked them with machetes, knives and wooden clubs "in a horrific frenzy of violence as they were brutally bludgeoned, sliced and stabbed to death".
The four victims were previously identified as 16-year-old Justin Llivicura, 18-year-old Jorge Tigre, 18-year-old Jefferson Villalobos and 20-year-old Michael Lopez Banegas. Court papers revealed that a fifth young man who was with the victims managed to run for his life and escape.
At least 15 people have been arrested in connection to murders on Long Island attributed to MS-13, or La Mara Salvatrucha, authorities said. Suffolk County's police commissioner said six juveniles who participated in the deadly attacks are among those in custody, CBS News reported.
Others arrested include suspects charged in a gang assassination at a Long Island deli in January. The statement said that two others were charged with the attempted murder of two people believed to be rival gag members in October 2015.
Authorities initially charged three alleged MS-13 members—Alexis Hernandez, Santis leonel Ortiz-Flores and Omar Antonio Villata—with the 11 April quadruple murder. According to Fox News, the three men were charged with one count of racketeering, one count of conspiracy to murder rival gang members and four counts of murder.
Prosecutors said that the four men "were marked for death merely because they were suspected of disrespecting the MS-13 and being rival gang members".
In an interview shortly after the murders, Tigre's family said he was targeted because he tried to avoid his friend who was a MS-13 member after the slaying of two high school girls in September. His mother, Bertha Ullaguari, told The Associated Press that she did not recognise the names of any of the suspects charged.
"I demand justice, what can I say?" she said. "This pain is too much for me. This is not easy, every day, every hour, I can't understand why they did it." The 43-year-old Ecuadorian immigrant said she has no mercy for the accused.
"I want them to be tortured like my son was tortured," she said.