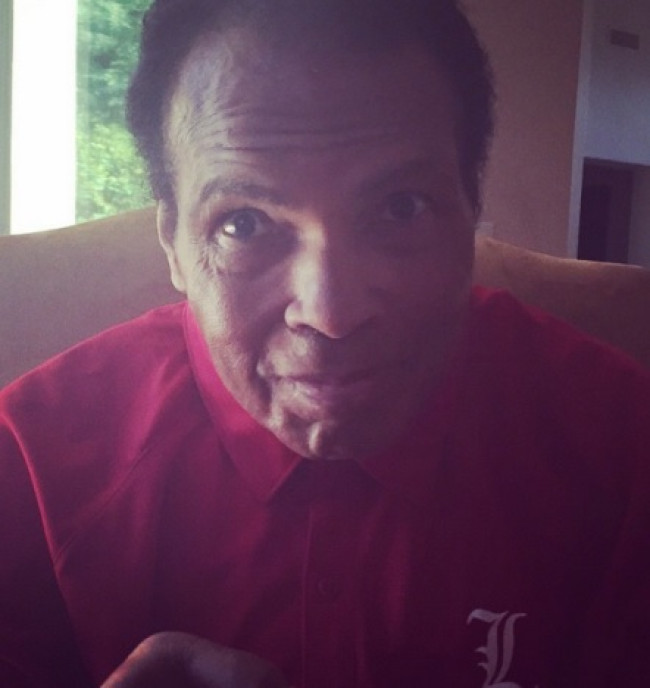 Muhammad Ali has been released from hospital after suffering from a severe urinary tract infection.
The three-time world heavyweight champion was discharged on Tuesday night (6 January).
Bob Gunnell, the family spokesman, said: "He's in great spirits and enjoying being back home. He's back in his daily routine."
Initially it was believed Ali had a mild case of pneumonia when he was admitted to hospital on 20 December. But later doctors determined it was a severe urinary tract infection.
Ali has been battling Parkinson's Disease since the mid-eighties.
The last time he appeared in public was in September at a ceremony in his hometown of Louisville for the Muhammad Ali Humanitarian Awards.