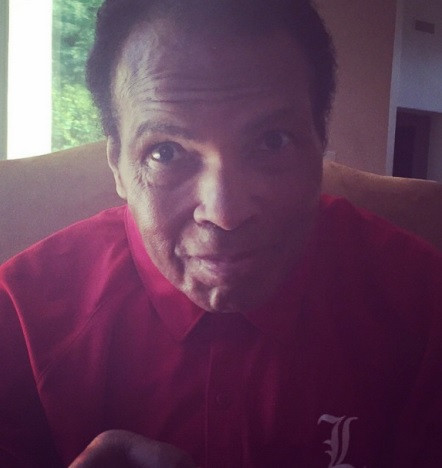 Muhammad Ali has mastered the art of the 'the greatest' selfie.
The 72-year-old boxing legend uploaded the snap of himself flashing a cheeky grin on Instagram weeks after opening his account.
In the heart-warming close up, Ali, who suffers from Parkinson's disease, is captured in a red polo top while seated on a brown chair.
"#Louisville Game Day! Go Cards!" he wrote alongside the image, which received 20,000 likes.
It is a stark contrast to the image of the icon looking frail and unrecognisable, which emerged online back in April.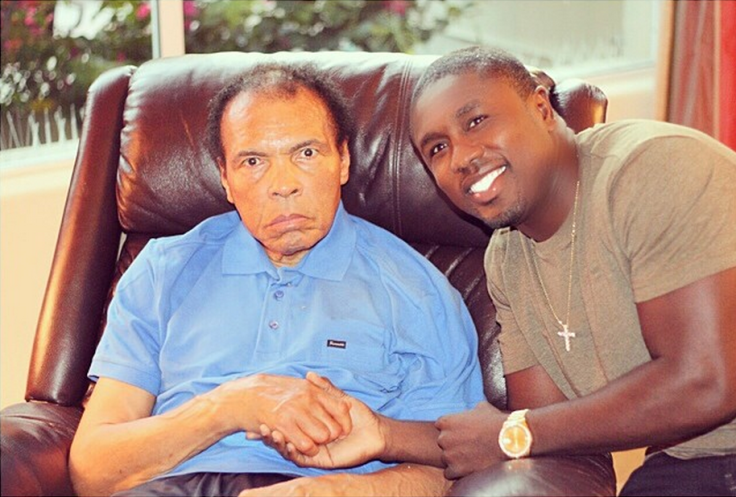 Boxer Andre Berto shared the picture of himself watching a basketball game at Ali's home in Arizona on social media with the caption: "Yesterday I had the pleasure of spending the whole day with my idol THE G.O.A.T [greatest of all time] himself Muhammad Ali."
He then added: "Just to be in his presence and feeling the vibes of true greatness was a life changer for me."
Although Rahman Ali previously claimed that his brother had lost the power of speech and that his death could be imminent, Berto said that Ali dished out some pearls of wisdom, telling the two-time welterweight champion to "Stay focused on the task" and "Don't worry about the outside noise" during their time together.
Ali's selfie is likely to help further dispel rumours of his debilitating health.