Multiple KFC restaurants across the UK have been forced to close their doors after "delivery issues" meant that they ran out of chicken.
The popular southern fried chicken chain is investigating how many venues are affected, but customers have reported multiple restaurant closures across the UK.
These include branches in Exeter, Manchester, Newcastle, Suffolk, Surrey and Berkshire with staff blaming a "hiccup" with deliveries.
Many stores had a message placed on the entrance to their restaurants, that read: "We deliver fresh chicken to our restaurants, but we're having a few hiccups with our delivery system at the moment.
"We're really sorry for any inconvenience, and we're working to have all our restaurants back up and running as soon as we can!"
The fast food chain has over 800 branches in the country after becoming the first American chain to open a restaurant in UK in Preston, Lancashire in May 1965.
But fans of the famous 11 herbs and spices were left thoroughly disappointed by the chicken shortage on Twitter.
One chicken fan wrote: "Drove to two separate @KFC_UKI to find one had no chicken and one was closed. What even is my luck. Just want some fried chicken".
Another fast food lover said: "As if kfc is closed coz they've run out of chicken."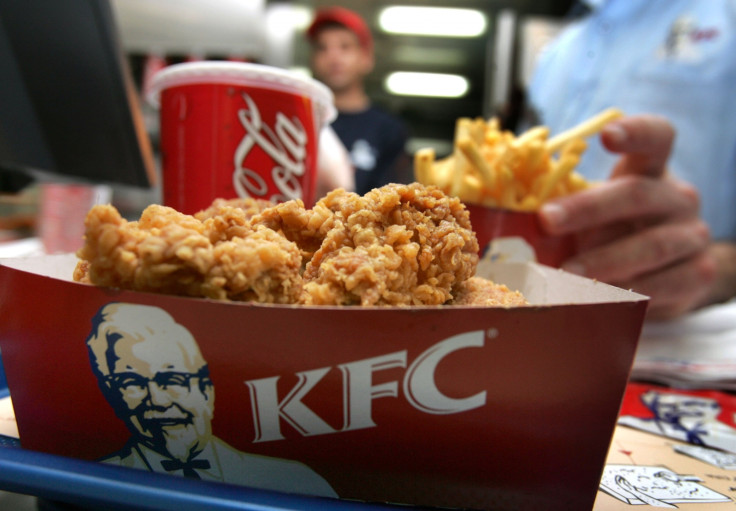 The Plymouth Herald reported that a number of stores in the city were forced to close last night as they run out of chips.
This was said to have been caused by confusion when they changed their chip supplier.
In Great Britain in October, the fast food chain launched their famous 'Double Down' burger which substitutes a burger bun for two slices of fried chicken, after becoming a fixture in KFC restaurants worldwide.
And in November, KFC turned the distinctive aromas of their signature fried chicken into a scented bath bomb.