Cruel couple David and Louise Turpin reportedly visited Taco Bell nearly every day as their 13 children starved at home.
The couple was well-known at their local branch of the fast food chain, with employees knowing their names and order by memory.
The extent of the horrific conditions the Turpin children lived in have slowly come to light after the couple's 17-year-old daughter escaped their Perris, California home and contacted police with a deactivated mobile phone.
Authorities discovered the girl's 12 siblings chained to their beds in filthy conditions at the four-bedroom home with little access to food and water.
Police were shocked to discovered that seven of the 13 victims were actually adults. The victims, ages two to 29, are severely malnourished to the point that they appear to be much younger than they truly are.
District Attorney Mike Hestrin confirmed last week that the Turpins would buy food for themselves but not their children. "They would buy pies - apple pies, pumpkin pies - put them on the table and let the children look at them, but not eat the food," Hestrin said at a press conference.
David, 57, and Louise, 49, were also on first-name terms with the staff at their local Taco Bell, The Mirror reported. The couple regularly ordered four Mountain Dews, a fizzy neon green drink popular in the US, and a root beer.
"I saw them literally almost every day," a staffer told the Mirror. "And the other staff said they have been coming for years. Everybody knows them."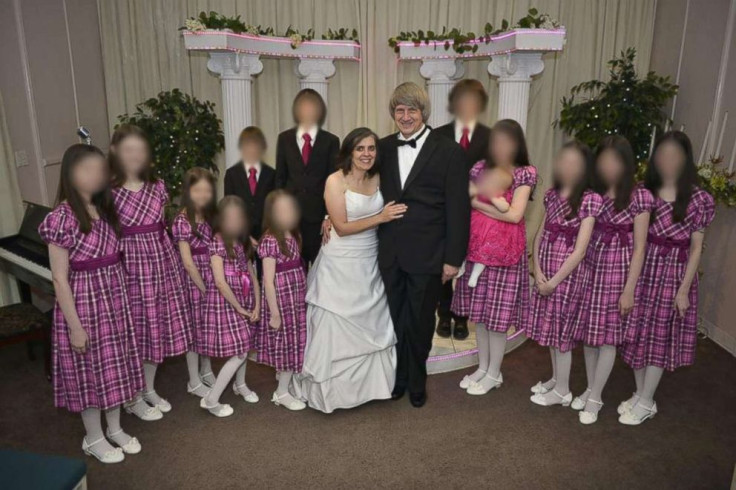 The source said that the Turpins usually arrived at the restaurant in their large, family-sized van but rarely came with their children. "Sometimes they had the very youngest one, the little girl she was probably about two years old," the source said.
"And one time I remember a girl who looked about 18, and another time a teenage boy. But they would never eat."
The source said that the children were "really quiet" and that the whole family "smelt really bad". Prosecutors said the children were fed no more than once a day and were allowed to shower only twice a year.
The Turpins would occasionally break their food routine during their daily visits to Taco Bell and would sit to eat a cheap meal for themselves.
"I couldn't believe it when I saw them on the TV," the source said. "They were always really nice and polite to us."
A Taco Bell spokesperson said the fast food chain is "horrified" by the revelations that the couple frequented their local store. The spokesperson said staff would cooperate with law enforcement if needed.
The Turpins appeared in court for the first time on Sunday (21 January) and pleaded not guilty. They are charged with 12 counts of torture and false imprisonment, seven counts of abuse of a dependent adult and six child abuse offences. David is also charged with a lewd act on a child.