The mother of a six-year-old boy in Oregon, US has been arrested and charged with murder after calling 911 to tell police she had thrown him off a bridge. The boy's body was later found by the fire department about a mile downstream from Yaquina Bay Bridge.
Jillian Meredith McCabe, 34, was said by NBC to have told police on the bridge before London's body was discovered that voices had told her to throw him in the river. She had been struggling with mental health issues which had been worsened due to a series of tragedies.
McCabe's son London was severely autistic and unable to speak. Jillian blogged frequently about her struggle to cope on a now-defunct website, autisticlondon.com. Then her husband Matt developed MS, with a mass directly on his brain stem, and within two weeks went from being "bread-winner" to being disabled. Her father had also recently died.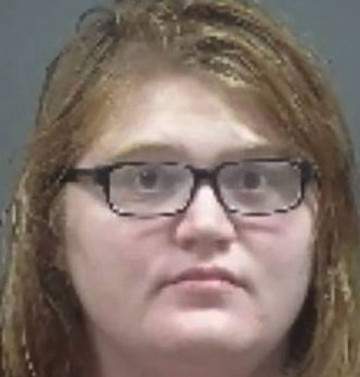 In one blog McCabe wrote: "I am taking care of our son London and now Matt full-time. I am applying for any and all assistance available ... I NEED YOUR HELP."
London's great-aunt Tanya McCabe said: "Jillian really struggled with her mental health and I know she was just out of her mind when this happened. It was terrible what we went through to get her the help she did get. We worked full-time to get her the services but obviously they weren't sufficient."
In a heart-rending video made to celebrate London's sixth birthday, the boy can be seen smiling with his parents as he opens his presents. But in another video, McCabe talked of doing a "Thelma and Louise", referring to the 1991 film in which Geena Davis and Susan Sarandon drove off a cliff. Family members were apparently concerned she may self-harm - but no-one suspected she would harm her child.
"Jillian was always so patient with him, and loving," said Tanya McCabe. "She really had a lot of compassion for his condition. When he was screaming at the top of his lungs, which was the only way he could communicate, she didn't get upset at all. She would calmly comfort him, and I was amazed at how patient she was. So this was shocking and heartbreaking."
McCabe was arrested on suspicion of aggravated murder, murder and manslaughter and is being held on $750,000 bail.