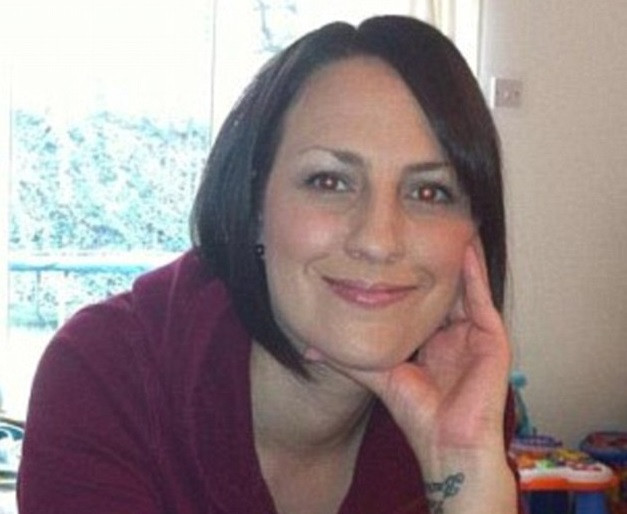 A married mum who had group sex with several underage boys after plying them with drink and drugs and performing a striptease for them has been jailed for seven years.
Amanda Tompkins, 39, invited boys aged between 13 and 15 years into her home in Bletchley, Milton Keynes, where she had sexual intercourse with some of them.
Tompkins changed her original plea of not guilty to admit to 10 charges including sexual activity with a child, attempted sexual activity with a child and attempted sexual assault of a child.
Tompkins twice invited three boys into her bedroom where she would have sex and perform sex acts with them.
Prosecutors said she attempted to sexually assault another boy and had sex with one of the group in her living room on separate occasions in February last year.
Prosecutors said she wanted her home to be seen as the "fun party house".
She told one of the teenagers that she was pregnant and that she would need an abortion, the court heard. It was also stated during the hearing at Aylesbury Crown Court that the mother of three engaged in the abuse while her two youngest children were in the house.
Sex mad
Judge Francis Sheridan told her, according to the Daily Telegraph: "Putting it bluntly, madam, you are sex mad.
"As simple as that - anything goes, doesn't matter the age, doesn't matter what stage of sobriety you were in."
He added: "You pleaded guilty to a most dreadful catalogue of sexual offending against young boys. Your approach was anything goes as you saw fit in your own drunken stupor.
"You were prepared to abuse each of the boys for your own sexual gratification. You simply had a sexual drive that knew no ends. Nothing was enough.
"To your own children in your drunken state you were a dreadful mother, you sexually abused children while your own two youngest children were in the house."
Prosecutors said that on one occasion Tompkins abused two boys after becoming "suggestive" then returned to the children completely naked and invited them upstairs.
Pain and stress
Two of the boys went into the bedroom where she was having sexual intercourse with another boy. She then performed oral sex on the other two.
Prosecutors said she had tried to entice one boy into having anal sex but he refused.
The victims were in court for her sentencing on Friday (31 March) where they gave victim impact statements. They outlined the pain and stress she had caused them which, they said, had made school difficult.
The judge placed Tompkins on a sexual harm prevention order.