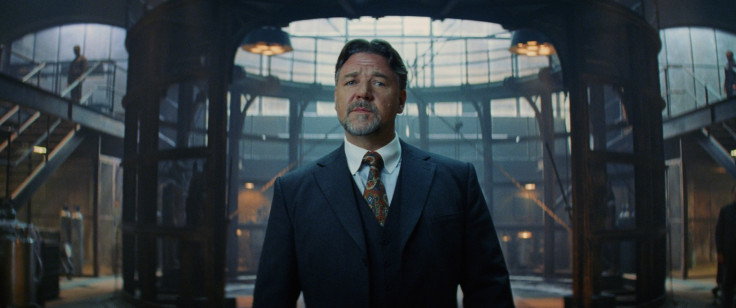 Universal Pictures has finally unleashed the first full-length trailer to upcoming monster movie The Mummy and while some are talking about Tom Cruise's multiple running sequences, how action-packed it is or Sofia Boutella's four-eyed antagonist, others are wondering about Russell Crowe's mysterious involvement.
In the film, the Australian actor will be seen as Dr Henry Jekyll, a well-known character never associated with The Mummy franchise before... so how is he going to tie in with the story?
Director Alex Kurtzman recently explained to Collider: "In looking to figure out how to place The Mummy in a larger context and setting up this organisation that has actually been dealing with monsters for longer than any of us have been around, it became clear that we needed somebody to be the voice of that organisation.
"The next thought was like, 'Well, it could be Joe Mcgillicuddy, or we could actually go into another character that makes sense organically.'
"It was a real point of conversation with Tom [Cruise]. If we're going to bring in Henry Jekyll, how is bringing Henry Jekyll into the mummy story not a detractor from the mummy story? How does Henry Jekyll become part of this story in an organic way? Part of what Tom's character, Nick, learns about the mummy and about [its] history comes through Jekyll's very deep understanding of monsters and how [they] have been existing quietly in this world for eons."
Kurtzman went on to explain that while Jekyll is a character that has been present in literature since 1886, there won't be any references to him being fictitious in the movie. "These characters do not exist as characters in novels or in films, let's say," the filmmaker clarified. "They are in their own universe, so these are real people in the real world."
The Mummy is set to be the first outing in a developing monster mash-up franchise for Universal. Currently, a film based around Frankenstein is said to be in the very early stages, as are movies surrounding iconic horror characters such as The Wolf Man, The Invisible Man, Bride Of Frankenstein and Dracula. During the interview, Kurtzman also namedropped Creature From The Black Lagoon, so it looks like the studio is keen to modernise all of the old classics for the big screen over the next few years.
Also starring Jake Johnson, Annabelle Wallis and American Crime Story's Courtney B Vance, The Mummy will be released in both UK and US cinemas on 9 June 2017.
For more entertainment news follow A-List on Twitter @Alistinsider