A terrified mum who took her son to the toilet said she saw a Munich gunman load his weapon before he began to target children in a shooting 'rampage' at a city-centre McDonald's. At the moment German police believe there could be up to three shooters who opened fire at shoppers at the Olympia shopping mall on 22 July.
Munich police have so far confirmed that nine people have died, with one of them possibly being one of the shooters, while several more are "severely" injured. The shooting, which began at a McDonald's restaurant across from the mall, occurred at about 5.50pm (4.50pm GMT) with witnesses reporting gunfire inside the mall.
Police officials say the incident "looks like a terror attack" and transport in the city has been locked down with police presence beefed up at the borders. The situation remains very fluid with a manhunt underway for possible suspects.
A woman, who goes by the name of Lauraetta, said her son was in a bathroom at the McDonald's eatery when the killer struck. She said she witnessed the devastation as he fired.
She told CNN: "That's where he loaded his weapon.
"Boom, boom, boom, I heard, and then I saw all the injured. I was back-to-back with him, I was in the bathroom with my kid, and I only saw him shoot directly into the faces of children."
Another mall worker who spoke to CNN, Lynn Stein, who works at the Jack Wolfskin store inside the mall, described the moment the gunman opened fire. She said: "I heard shots fired, several shots fired. It may have been six or seven.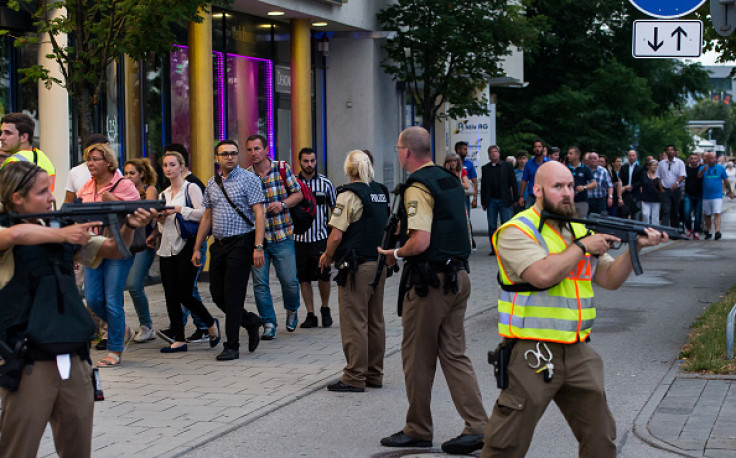 "People were confused and were looking around and they were running out and they was an emergency exit where I was so I ran outside as well. Then there were more shots. People came outside and more ran. People were running and screaming. Later I heard more shots at the parking lot."
In response to the attacks German Chancellor Angela Merkel's chief-of-staff Peter Altmaier told German television that a terrorist link cannot yet be confirmed. "We cannot rule out that it is linked to terrorism but we can't confirm it either, but we are also investigating in this direction," he said.
Angel Merkel is being briefed on the developing situation in Munich ahead of a security cabinet meeting to be held on Saturday 23 July.
<video width="736" height="414" poster="https://d.ibtimes.co.uk/en/full/1535631/munich-shooting.jpg" controls="controls"><source src="https://video.ibtimes.co.uk/transcoder/480p/97/munich-witness-1469270928.mp4" type="video/mp4">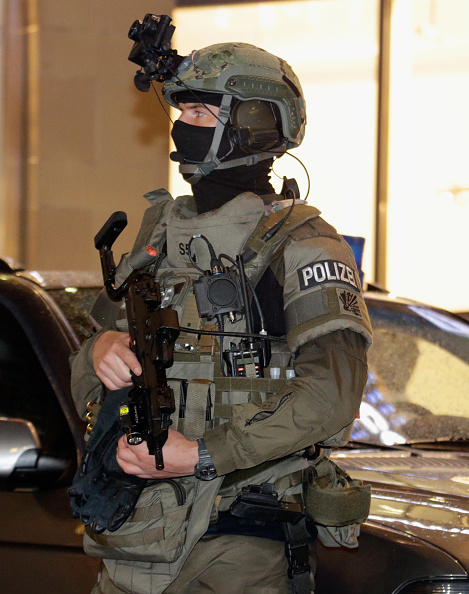 <video width="736" height="414" poster="https://d.ibtimes.co.uk/en/full/1535631/munich-shooting.jpg" controls="controls"><source src="https://video.ibtimes.co.uk/transcoder/480p/97/munich-witness-1469270928.mp4" type="video/mp4">