One of the country's leading experts on the radicalisation of young British Muslims says the beheading of aid worker Alan Henning has backfired on Isis, shifting Muslim opinion against the terror group.
Sulaimaan Samuel, a National Safeguarding Mentor for the Home Office anti-radicalisation scheme Channel, believes the murder of the Salford taxi driver was the moment many Muslims in Britain began to turn against Isis, also known as Islamic State.
Samuel tells Sky News that one small note of consolation to Mr Henning's family may be that his barbaric death may have already saved lives - and will probably save many more lives in the future.
"I would personally say to Alan Henning's family: do not think his death has been some type of waste because it hasn't," says Samuel, "because his death at the hands of IS (Isis) is the very thing that has caused the Muslim community to realise that what IS stands for is wrong and can never be condoned."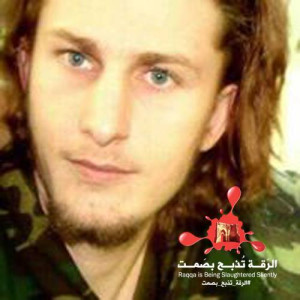 Before Henning's death leading Muslims around the world called on Isis to release him, but their pleas were in vain. The revulsion following his murder came from all quarters of society, with some of the fiercest denunciations coming from Muslims.
Echoing the views of new GCHQ boss Robert Hannigan, Samuel says Isis has proved adept at using social media to lure young people.
"The days where the baddie, the super villain was in a cave, in a dark lair somewhere sat in a corner, stroking a cat - those days are finished. With the advent of technology, the internet, people can promote any idea they have. You don't need to be Michael Moore or a Spike Lee to reach a wide audience.
"Initially it may be a curiosity to see something shocking, but very quickly you can find yourself with a string of related videos which might lead you down a path which half an hour ago wasn't your destination."
Ironically Samuel believes the very brutality of Henning's murder has showed Muslims what Isis stand for and deterred them from joining.
"In Alan's death he has managed to save thousands of lives now and in the future of people who might potentially have been drawn into going out. He will be saving lives in the future. What IS has done has backfired."
However Samuel's view was not universally shared by other Muslims. A member of the aid convoy Henning was travelling with when he was snatched said the coalition air-strikes against Isis will only drive more young Muslims to go to the Middle East if innocent civilians are killed.