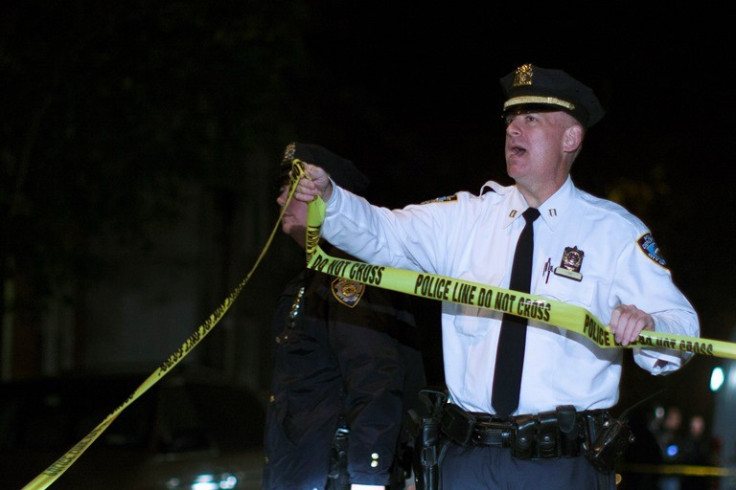 The New York Fire Department discovered a scene of unimaginable carnage when they were called to an address on 57th Street in the Sunset Park neighbourhood of Brooklyn on Saturday night. Three people were found dead at the scene and two others died in hospital a short time later. A man is being questioned by police.
The NYPD later named the five victims as Qiao Zhen Li, 37, Linda Zhuo, nine, Amy Zhuo, seven, Kevin Zhuo, five, and one-year-old William Zhuo.
The blue-collar neighbourhood beside the Hudson south of Manhattan is home to many Hispanic and Chinese immigrants.
A neighbour, May Chan, told the local Daily News that it was "heart-breaking" to hear of the deaths: "I always see (the kids) running around here," she said. "They run around by my garage playing. They run up and down screaming. They're little kids ... that's so heart-breaking. Innocent kids, my God."
May Chan described how the father of the children wasn't home at the time of the attacks and had to be informed through a translator: "The father was freaking out. He just came home from work and saw the police and they told him. He was hysterical."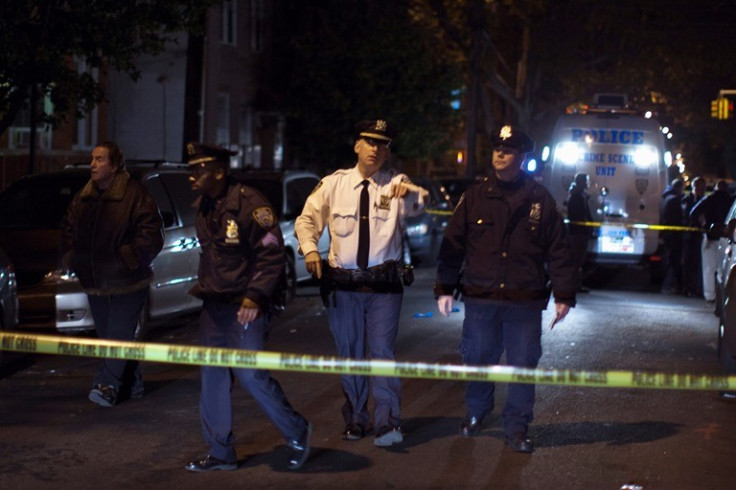 Local media carried photographs of the father being driven away in tears by police. Another neighbour, Kenny Lin, 33, said it was like watching a horror movie: "I saw the mum and the kid, just covered in blood. They were both on stretchers."
The New York Post ran pictures of a blood-stained suspect being taken into custody in handcuffs, describing him as a mentally troubled 25-year-old cousin of the older children, who lived at the address. Another neighbour told the Post he seemed calm even as the bodies of children were removed on stretchers:
"He [the suspect] was bizarrely calm. He was completely composed and answering their questions - even as they brought out two black bags with the kids in them. He was still calmly answering their questions as the stretcher with the bloody child was rolled right past the car - again, he seemed unfazed."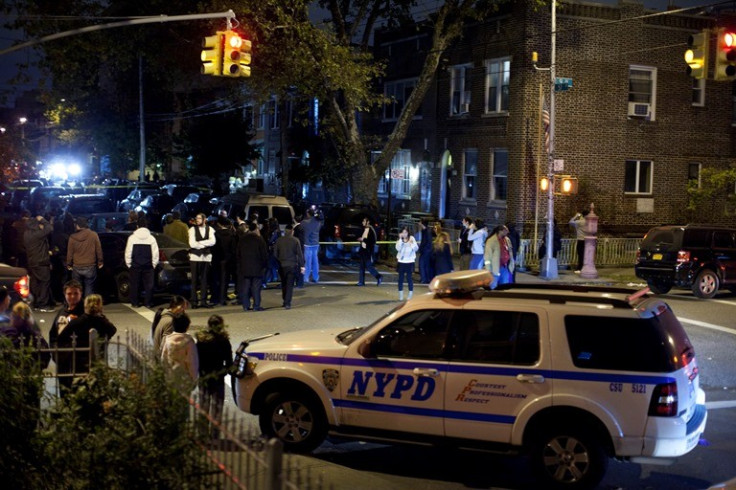 The massacre has provoked shock across the city. New York's murder rate has plummeted in recent years, from an all-time high of around 2,245 in 1990 to 419 in 2012. In the first six months of 2013 there were 156 homicides, down another 25% on 2012. If the decline continues, the murder rate will be lower than at any time since Dwight D Eisenhower was president.