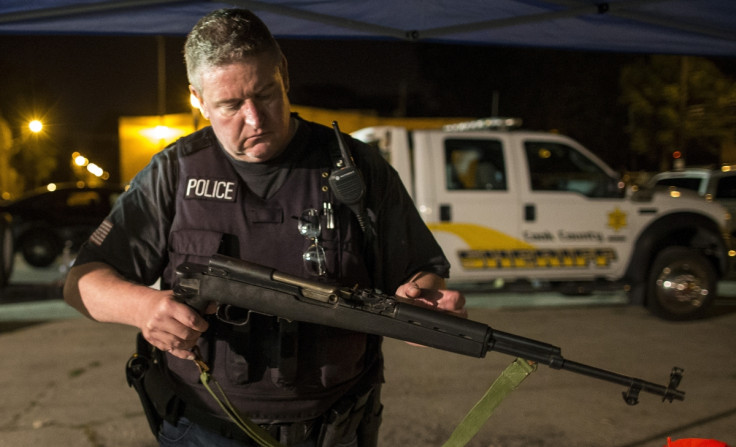 As Americans reel from a shocking Memorial holiday in Chicago that saw 66 shootings and six deaths, federal officials are grappling with statistics revealing that several cities across the nation are experiencing troubling, inexplicable spikes in violence. It's too early to call it a solid trend, but the numbers are frightening, say officials.
"It's being reported on at local levels, but in my view, it's not getting the attention at the national level it deserves," FBI Director James Comey said recently. "I don't know what the answer is, but holy cow, do we have a problem."
Several cities are experiencing hikes in rapes, armed robberies and homicides. But it isn't happening across the board. While Chicago and Los Angeles are seeing homicides rise, for example, other places that would usually follow suit, like Miami and Oakland, are not.
And violence, where it is increasing, is off the charts. Homicides in Chicago, which experienced 66 homicides in May alone, are already running 50% higher than in 2015.
The FBI indicated in May that crime is up in some 40 US cities, but has not yet released statistics revealing where and how much violence is up.
Experts attribute the rise of violence in Chicago to gangs, too many guns, and too little gun-law enforcement. But some — including Comey — also speculate that the rift between police and communities where cops have been charged with illegally shooting suspects has made law enforcement officers reluctant to take more action on the street. Others say that breach of trust between residents and police has convinced citizens not to cooperate with law enforcement.
Many are scratching their heads over the change in the brave new world of social network relationships and short fuses. "People want a reason, right?" noted police Sergeant Kendale Adams in Indianapolis, which had a record 144 homicides last year. "There's got to be a reason, but when we look at the data it's disturbances, it's drugs, it's even simple disputes on Facebook. It's very lifestyle-oriented, that's what the data is telling is," he told the Associated Press. "Disputes that normally would have been settled through fighting are being settled through lethal means."
Americans have grown used to constantly improving crime statistics of the bad old days of some 25 years ago, but a significant crime uptick occurred in 2015 and is now continuing. Still, the numbers aren't anywhere near the high-water mark of the early 1990s when some 25,000 people were murdered in the nation. (Chicago, however, experienced the deadliest May this year since 1995's 75 homicides). The increase, nevertheless, is causing sleepless nights among law enforcement experts.
"Sometimes people say to me, 'Well, the increases are off of historic lows.' How does that make many of us feel any better?" asked Comey. "A whole lot more people are dying this year than last year, and last year than the year before. And I don't know why for sure."