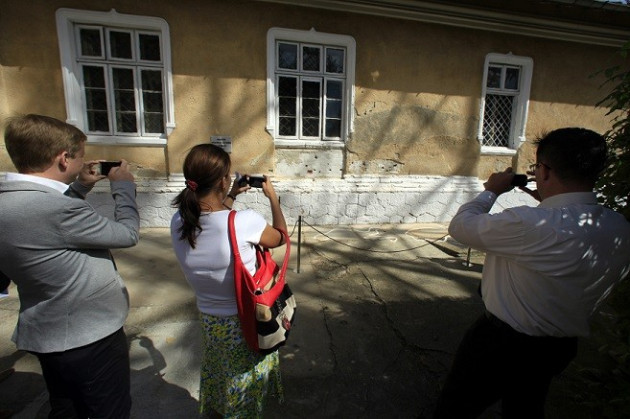 The site where former Romanian dictator Nicolae Ceausescu and his wife Elena were executed after the Berlin Wall fell has been converted to a museum.
The building was converted from military barracks in Targoviste, a town 50 miles (80km) northwest of the capital of Bucharest.
It was the spot where the Communist party leader and his wife were shot on Christmas Day 1989 after they were found guilty of genocide.
Not only will guests be able to see the execution wall with the bullet holes still embedded but they will also be able to see the beds where the prisoners slept on the eve of their death and the tiny improvised courtroom where they were tried by a special military tribunal.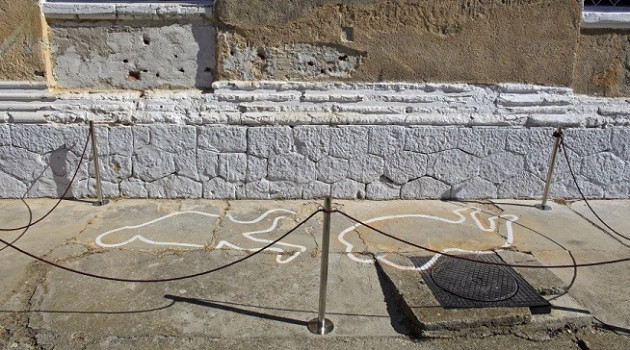 Officials said they decided to open up the site to the public after overseas tourists expressed an interest in seeing where the dictator was killed.
Ovidiu Carstina, director of the museum, said: "Many Romanians and foreigners said they wanted to see the wall against which Ceausescu and his wife were shot.
"Our aim is to present events as they unfolded, without making comments on the trial, the Ceausescus' life or the cult of personality.
"We do not wish to stir a controversy but only to speak of a landmark in Romania's history."
Ceausescu ruled Romania with an iron fist from 1967-89, aided by his secret police, the Securitate. During this time ordinary Romanians suffered from regular and severe food and power shortages. His wife was seen as the regime's No 2.
Romanian forces killed 1,100 people in anti-communist demonstrations across Romania in 1989 as communism in the Eastern Bloc collapsed with the dismantling of the Berlin Wall. Many of the Romanian victims were unarmed.
The couple fled Bucharest in a helicopter after they were booed by a crowd and hours after defence minister Vasile Milea apparently committed suicide.
They were eventually arrested by police in Targoviste. After a trial which lasted just two hours, the pair were found guilty of genocide and executed immediately.