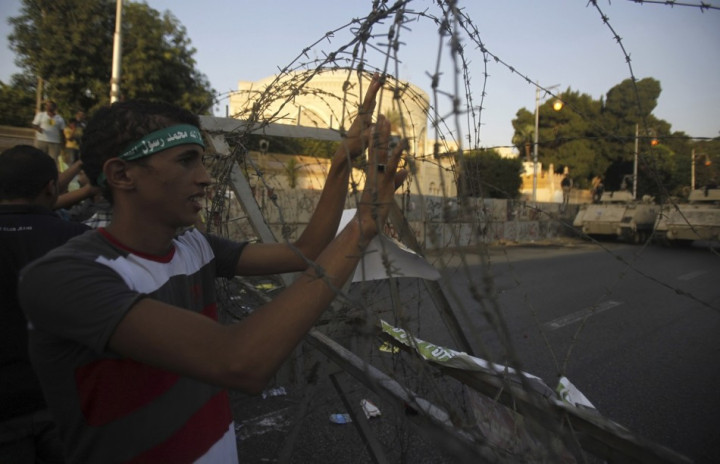 An Egyptian court has banned all activities by the Muslim Brotherhood and ordered its assets to be confiscated, effectively outlawing the group of toppled president Mohammed Morsi.
The Court for Urgent Matters in Cairo also proscribed any affiliate or spinoff of the Brotherhood, as well as any organisation receiving financial support from it.
Judges ordered the confiscation of the group's money, assets, and buildings and said that a panel should be formed to manage the assets until any appeal had been heard.
"This is totalitarian decision," leading group member Ibrahim Moneir told Qatari-based Al-Jazeera Mubashir Misr TV. "[The Brotherhood] will remain with God's help, not by the orders by the judiciary of el-Sissi," he added, referring to military chief Gen Abdel-Fattah el-Sissi, who led the coup against Morsi.
The ruling followed a suit raised by the leftist Tagammu party that accused the Brotherhood of being a terrorist organisation. It came as part of a crackdown on the group in the wake of the military-backed government after the coup that toppled Morsi in July.
Many of the Brotherhood's senior figures, including its general guide Mohammed Badie, have been arrested on suspicion of inciting violence and murder, after the deadly military repression of demonstrations calling for Morsi to be reinstated.
The Muslim Brotherhood was banned for most of its 85 years in Egypt but was allowed to work openly after autocratic president Hosni Mubarak was ousted by the Arab Spring in 2011.
The Brotherhood eventually went on to win elections a year later.