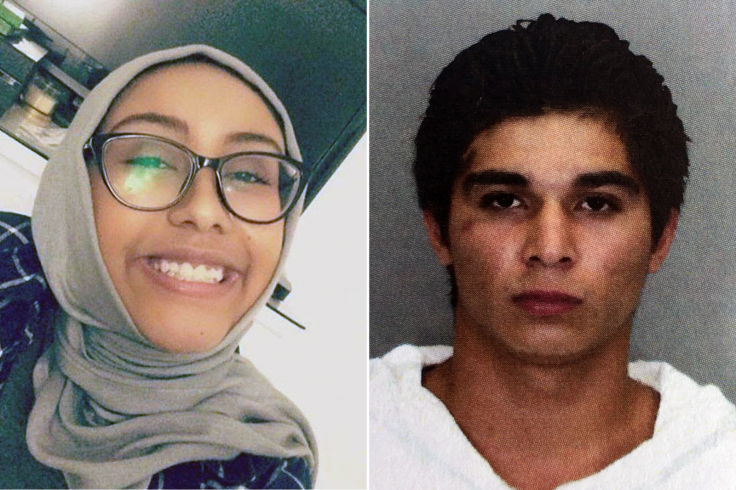 Police have said that the killing of a Muslim girl in Virginia is being investigated as a road rage incident rather than a hate crime.
Nabra Hassanen, 17, was brutally beaten to death by 22-year-old Darwin Martinez Torres as she was leaving a mosque on Sunday (18 June).
Torres repeatedly hit Hassanen with a baseball bat. She died from blunt force trauma to the upper body. He has been charged with her murder and is currently being held without bail pending a court appearance on 19 July.
Her family say that she was targeted because she was Muslim. But police say the tragic incident "appears to be the result of road rage."
A spokeswoman for Fairfax County Police, Julie Parker, said there was "nothing at this point to indicate that this tragic case was a hate crime" or that it was "motivated by race or religion."
"There was no indication of any racial slurs or any back and forth other than a verbal argument," Lieutenant Bryan Holland said after Hassanen's death.
Her father, Mohmoud Hassanen, rejected the police's analysis. "I don't believe this story," he told The Guardian on Monday (19 June). "[Torres] killed my daughter because she is Muslim. That's what I believe."
He added that Torres' decision to follow a group of girls wearing headscarves should be taken into account by police.
"Why did he do that? Because he doesn't like Muslims, or what?" Hassanen said. "When I go to court I'm going to look him in the eye: why did you do this to my daughter? Then I'm going to forgive him and leave him to God's fate."
Hassanen's mother, Sawsan Gazzar, told the Washington Post that her daughter's death "had to do with the way she was dressed and the fact that she's Muslim. Why would you kill a kid? What did my daughter do to deserve this?" she asked.
Hate crimes against Muslims in the US rose by 57% in 2016, to 2,213, up from 1,409 in 2015, according to the Council on American-Islamic Relations.
The shocking incident came a day before a man drove his van into Muslim worshippers leaving evening prayers in Finsbury Park, north London. He shouted "I want to kill all Muslims" as onlookers restrained him and police took him into custody.