Protesters demanding a ban on alcohol being sold in the curry capital of London have marched in Brick Lane.
A group of 30 Muslims marched along the street renowned for its bars, clubs and curry houses. They were led by radical preacher Anjem Choudary who used a megaphone to accuse restaurants and shops of breaking strict Islamic law.
The event organised by the little known Shariah Project, based in Waltham Forest, drew a small counter-demonstration by English nationalists.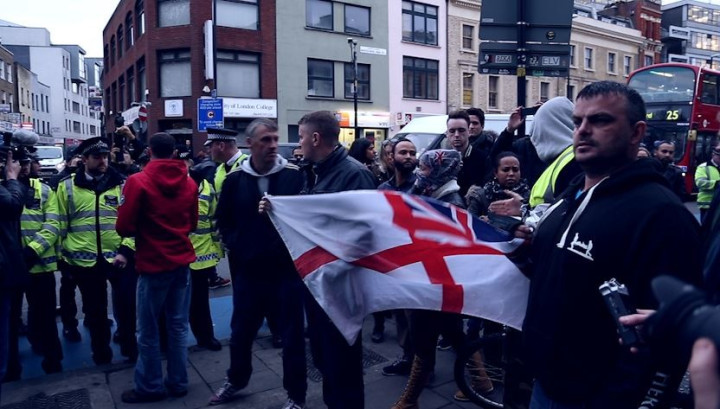 A brief stand-off took place between the groups at Brick Lane's junction with Whitechapel Road, with the sides kept apart by police officers - who outnumbered both groups combined.
Choudary said Brick Lane was "a den of iniquity."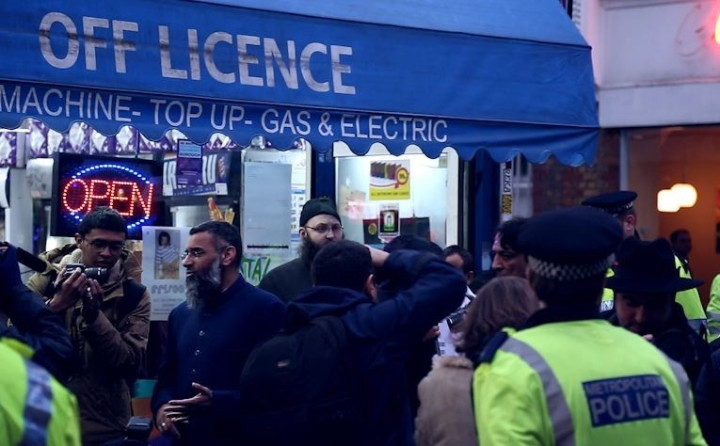 "The vast majority of Muslims are very secular. The shops are run by Muslims and they know they are selling alcohol and they know the sale and consumption of alcohol is completely prohibited," he said.
"The non-Muslims should be grateful alcohol is the cause of many crimes," he said. "We cannot live among the non-Muslims and see this evil take place."
But Choudary was shouted down by a passing Muslim who insisted that the self-appointed spokesman of Islam did not represent his faith.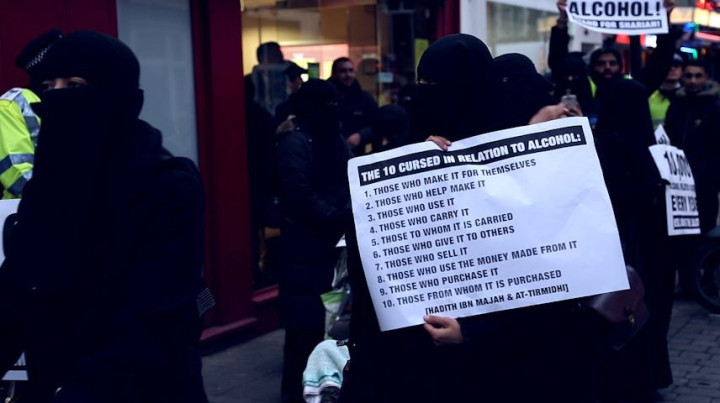 Ahead of the march there had been fears that it would divide the Tower Hamlets community. But such fears appered unfounded as many local people distanced themselves from the protest.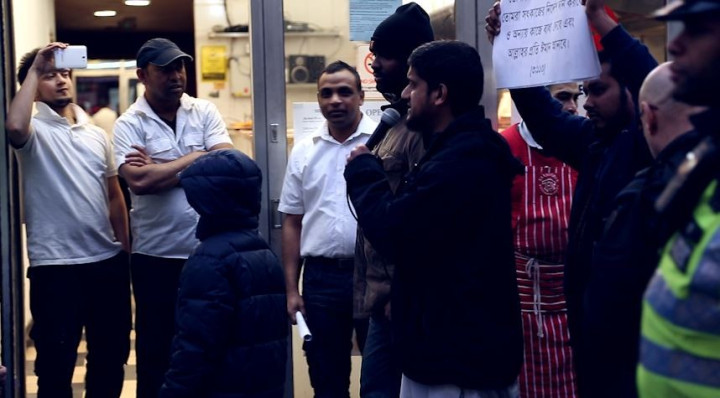 The Metropolitan Police said no arrests were made. A Scotland Yard spokesman said: "The event passed off without incident."