A Muslim Marine has come forward to accuse two drill inspectors of forcing him into a clothes dryer on multiple occasions and turning it on. The unidentified man has alleged that he received multiple burns to his neck and shoulders from the abuse which was carried out at the boot camp at Parris Island, South Carolina in 2015.
Investigative documents, which will soon be posted on the Marine Corps Freedom Of Information Act website, details how the Marine was pulled out of his barracks by two drill instructors who told him to march into a shower area. The recruit claimed that the officers smelled of alcohol and that other recruits had seen one of them with bottle of "Fireball" whiskey.
First, the Marine was allegedly ordered to march in place, to do push-ups and crunches with the showers on.
After being drenched he claimed that the inspectors told him he needed to be dried off and ordered him to step into the clothes dryer. According to the recruit's statement (via ABC News) one of the drill instructors told him that the Marine Corps "pays him to weed out spies and he was going to discover (redacted)'s real identity".
He was then asked "if he was part of 9/11" before he was shut in the dryer, which was then switched on for 30 seconds. He was then asked "who he was working for", to which the Marine replied "nobody" and the door was shut again and the dryer was turned on for another 30 seconds. When asked about the religion he practices (he said "Islam"), the dryer was turned on for "the longest duration".
Another Marine told investigators that he heard one of the drill instructors ask: "Why are you even here? You're going to kill us the first chance you get aren't you? What are your plans? Are you a terrorist?"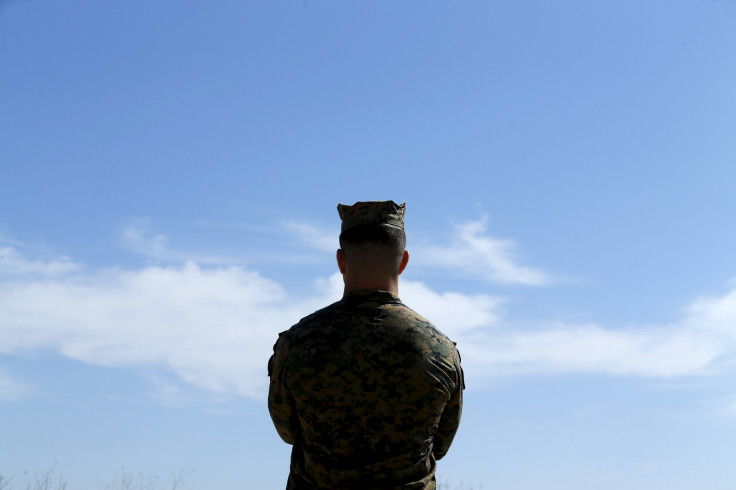 The investigation into the abuse and torture of recruits follows multiple allegations of ill-treatment by Marines who graduated from Parris Island. It was expedited after a 20-year-old Muslim Marine Raheel Siddiqui leaped to his death after allegedly suffering repeated abuse at the hands of his seniors.
According to one recruit, one of drill instructors involved in the dryer incident had allegedly "forcefully slapped" Siddiqui moments before the young recruit ran away and jumped down the stairwell in his barracks.