A Muslim mother of three daughters has taken legal action against a prestigious London school after being told that she would not be allowed in the premises with a face veil.
Rachida Serroukh, a devoted Muslim who has worn a face veil for the past 14 years, was delighted when her 11-year-old daughter got admission in the distinguished Holland Park School – hailed as the "socialist Eton" – in the Royal Borough of Kensington and Chelsea.
But the single mother's happiness turned to shock when she was invited by the school to attend an event for about 200 parents of newly-admitted students in June.
The 37-year-old said that after a talk by the head teacher, she was approached by a member of staff, who told her not to wear face veils in the school complex.
Serroukh explained, "Education is very important to me and I want to ensure that all my children get a good education. My daughter, who will be starting at Holland Park after the school holidays, did really well in her year 6 Sats and was the top girl in her class."
"I was already feeling uncomfortable because I had to leave my daughter standing on her own," Serroukh said, and added that when she asked the staff for the school's official policy on the ban, she was asked to leave through its back entrance.
However, she refused to do it, the Guardian reported.
"I was very shaken and was in a state of shock about what had happened. I had never experienced anything like this before. I have experienced name-calling in the street from strangers about my veil but nothing like this had ever happened before," Serroukh said. "When I got home, I just broke down."
In her complaint, Serroukh – a qualified childcare assistant who plans to return to work when her daughter is settled in school – also said that she initially thought that the staff member was talking about her daughter.
So she explained that her daughter would only wear a headscarf to school, but then "I realised she was talking about me, not my daughter".
Serroukh added that the incident was more shocking for her because the head teacher in the function had said that the school was secular a few minutes earlier.
She also said that she was aware that her friend, who also wore a face veil, had been attending school events for five years and had not faced any issues.
After Serroukh wrote to the school for clarification, deputy head Ross Wilson replied saying the school did not have a written policy banning visitors wearing a face veil. But added that because of health and safety reasons, the staff members were asked to inform all of those present on the school site.
"We would wish to reiterate that no offence was intended when Mrs... met with you to discuss the situation on the evening of the welcome interviews and it was the school's intention to provide clarity and transparency," the school's mail stated.
However, Serroukh was not convinced and decided to take legal help.
"I feel like I don't belong here even though I live across the road and used to attend the school. What has happened to me at Holland Park is discrimination. I hope we can resolve the matter amicably," she said.
Serroukh's solicitor, Attiq Malik of Liberty Law Solicitors, said his firm had sent a notice to the school because it was a "straightforward" case of discrimination on the grounds of religion.
"The government constantly talks about British values. To me, those values include diversity and multiculturalism. If a school in London is doing this, what might be happening elsewhere?" Malik said.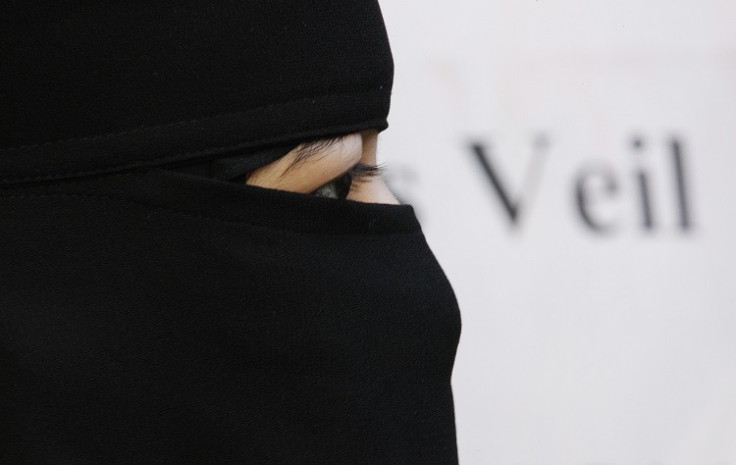 The school has not responded to the notice yet, but Wilson had stated in one of his earlier mails that Serroukh's account of the meeting with the staff was "factually inaccurate".