A Muslim man is suing airline company Virgin Atlantic after he claimed he was escorted off an Atlanta-bound flight for making an "innocent" comment about the impact of terrorism on flying.
Mohammad Khan,26, was on the first leg of a journey from London to Medellin, Colombia, where he would start a business internship.
The business graduate from Cricklewood, London, explained he was talking with a passenger and a crew member about the 9/11 attacks, a series of attacks linked to Al-Qaeda terror group that occurred in the US in 2001.
Khan added that, after his interlocutor complained about lengthy security checks before boarding the flight, he "totally innocently said 'there's been more security since 9/11', then asked the stewardess 'I bet your job has changed since 9/11', but she looked stunned," the Evening Standard reported.
Following his comments, he said the plane was immediately turned around on the runway and returned to the terminal, where Khan was escorted off the plane by police.
Khan claimed police understood the incident had been caused by a misunderstanding, but claimed that Virgin refused to let him back on the plane and initially declined to refund his £560 ticket. He had to spend an additional £817 to continue his journey.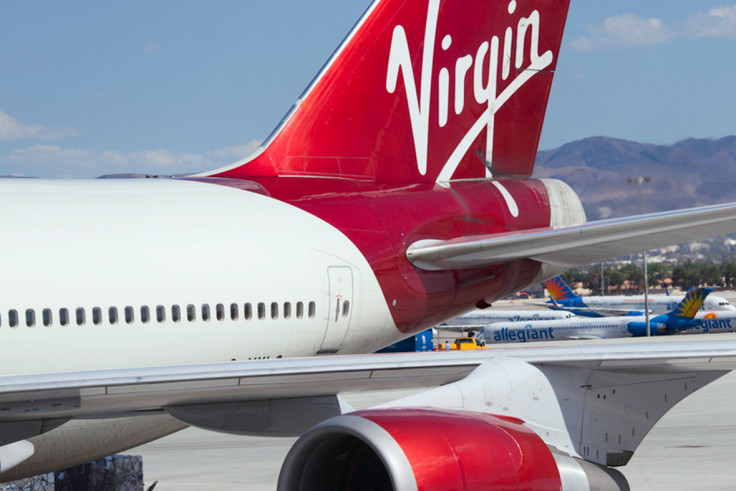 "I was racially and religiously profiled," Khan said. "It was a complete overreaction to completely innocent and harmless comments. I know this would not have happened if I was a white man in his 60s who had done the same thing."
"It totally ruined my trip and I felt humiliated. I was made to feel like a criminal. I've suffered from anxiety since because of how the incident made me feel and had to see a doctor about it," he continued.
The incident took place in January 2016.
Khan has been battling for compensation for the past 18 months. His lawyers have now requested £5,000 in compensation plus legal costs.
A spokesman for Virgin Atlantic confirmed he was removed from the plane.
"We can confirm that a customer was escorted from our flight VS103 on 8th Jan 2016 by the Police, for security reasons," the spokesperson said.
"Although any such event is rare, we always work closely with the authorities on all matters of security to ensure the safety and security of our aircraft, customers and crew.
"Our teams are in direct contact with Mr Khan and his lawyers, and we have offered to refund his Virgin Atlantic flights."
This is not the first time that a passenger has complained about being racially profiled and escorted off a plane.
Last year, Muslim American Youtuber Adam Saleh claimed he and his friend had been escorted off a Delta Air Lines plane in London after passengers complained that the pair was speaking in Arabic.
Delta, however, said the decision to remove them had nothing to do with the language they spoke, but with the fact that they were provoking other passengers.
In April 2015, an Iraqi Muslim man was asked to leave a Southwest Airlines flight in Los Angeles after a passenger had overheard him speaking Arabic. He was not allowed to re-board the flight and was given a full refund.
Southwest Airlines spokeswoman Brandy King said in a statement to the Independent that the staff was investigating "potentially threatening comments" made by the passenger, 26-year-old Khairuldeen Makhzoomi.
Makhzoomi explained he was on the phone with his uncle in Baghdad when he said "InshAllah", which translates from Arabic as "God willing".