Amani Al-Khatahtbeh made headlines after she turned down Revlon's Changemaker Award because of the make-up brand's relationship with Wonder Woman star and company ambassador Gal Gadot.
Revlon's accolade was for MuslimGirl - a site that Al-Khatahtbeh created in her bedroom in 2009 while still studying at high school in the US. Now with more than a million unique readers and 50 editors and writers, she has been described as a "media titan" by the New York Times.
In an Instagram post that got over 10,000 likes, she said: "I cannot accept this award from Revlon with Gal Gadot as the ambassador. Her vocal support of the Israeli Defense Forces' actions in Palestine goes against MuslimGirl.com's morals and values."
Her comments made international headlines.
"MuslimGirl is a platform for Muslim women to reclaim their narrative in the media. I launched it from my bedroom when I was 17 years old after growing up, like many millennial Muslim women, completely frustrated by our lack of representation in the media," Al-Khatahtbeh told IBTimes UK.
The content on MuslimGirl follows the template of women's magazines. It is a relatable survival guide to everyday problems - except there is an undeniable difference that sets it apart from Cosmo or Elle.
If you look at the homepage you will find pieces such as "How Islam Led Me to Reject Toxic Masculinity and Realize My Worth" to "Natural Remedies to Boost your Skin Care Routine".
The website's tagline - Muslim Women Talk Back - conveys why it is so unique. Often forgotten in mainstream feminist discourse, Muslim women, "marginalised voices" as Al-Khatahtbeh put it, can use the site to represent themselves.
"As a child directly impacted by the lack of women that look like me in the media I always felt alienated by people assuming that Muslim women don't have a voice," Al-Khatahtbeh explained. "We all have a voice but we just need the space to talk back."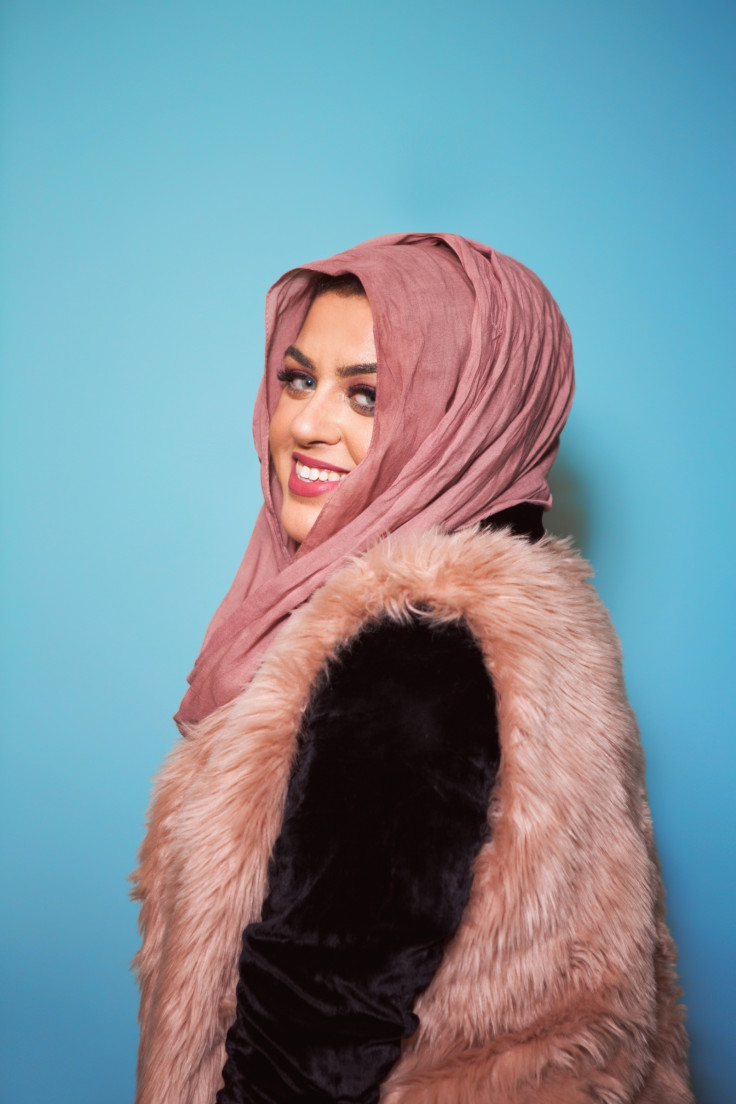 On the Revlon refusal she said: "We're in a moment right now where brands are in a very influential position to take the lead in moving society forward. Millennials care a lot about the morals and values of the brands they support."
With the row behind her, MuslimGirl's future is only growing in brightness.
She told us that she was busy organising the site's second global #MuslimWomensDay on 27 March. The first one was partnered by huge brands such as Teen Vogue and MTV who promoted it during Women's History Month as a day of acknowledgement of this Muslim women's achievements.
"We flooded the internet with fresh, positive stories, elevating our voices and celebrating Muslim women and it became the number one trending hashtag, which was a whole new milestone for Muslim women's mainstream representation," she said.
Plans for this year's event are even bigger, she added. As we wait for that day, regardless of our identity, she recommended reading as much content about minorities written by minorities.