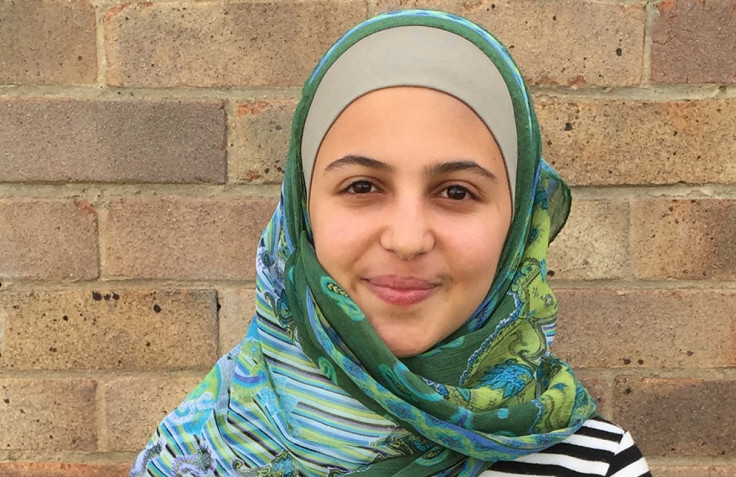 One year ago, a photograph of the body of toddler Alan Kurdi on a Turkish beach prompted global pledges to address the refugee crisis. Shortly after the image spread around the world, David Cameron promised the UK would "live up to its moral responsibility" and take in 20,000 refugees.
Two-and-a-half months later, Muzoon Almellehan, 18, was one of the first Syrian refugees to be accepted with her family into Britain. Having fled to a refugee camp in Jordan from her home in Daraa in southwest Syria in 2013, she found herself in Newcastle upon Tyne at the end of 2015.
Her name is less known than Malala Yousafzai's, but the two women have more than a little in common. They are friends and both live in the UK, having escaped violence and conflict in their home countries, and they have a shared passion – to ensure all girls receive an education.
And Almellehan is as much of a global advocate for children as Yousafzai. While living in refugee camps in Jordan, she started her campaign to ensure all displaced children go to school by going door-to-door to convince parents not to marry off their daughters, but to allow them to have an education instead.
"If we lost these girls by not giving them an education it would be a disaster," she tells IBTimes UK. "If you don't have educated girls, we cannot do anything. They are the future."
Almellehan soon became known as the "Malala of Syria" – which garnered the attention of Yousafzai herself, who met the Syrian teenager when she was touring the refugee camps. The two became close, with Yousafzai inviting Almellehan to be her guest when she accepted the Nobel Peace Prize in Oslo.
This year, Almellehan was nominated for the International Children's Peace Prize.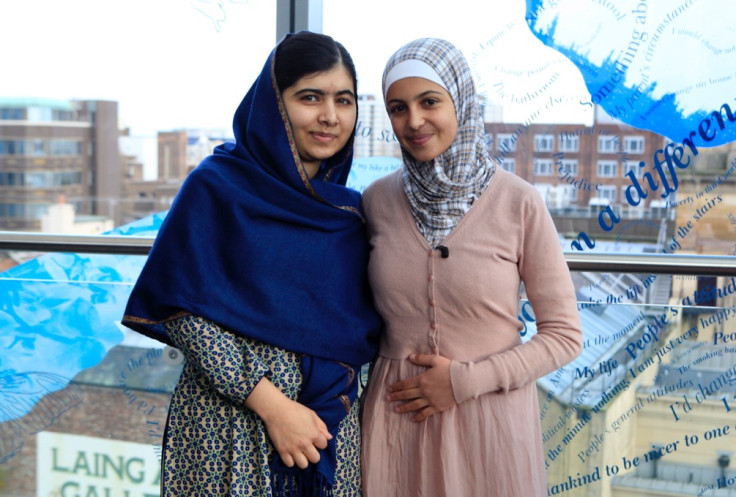 Getting a good education was always Almellehan's priority. Her father, Rakan, was a teacher before the war, as were several other members of her family. And so when the escalating conflict in Syria prevented her from going to school, she not only feared for her life, but her future too.
"It was strange because we hadn't seen anything like war before," she says. "People thought it would be for a short time – that it wouldn't be for long. Then everything got worse, people started to lose everything in their lives – they lost people, they lost houses, then we started to see disasters."
"We couldn't go to school because there was fighting, or the teachers were worried about us being inside the building," Almellehan says. "We didn't know what would happen but we expected it to be bad."
Education for Syrian children has become a casualty of war. In 2011, 97% of primary school-aged children in Syria were enrolled in school, but by last year, the number had dropped to 50%. Enrolment is just six per cent in eastern Aleppo.
Across the country, one in every three schools across the country has been damaged, destroyed, taken over as shelter or used for military purposes.
And enrolment rates have dropped dramatically not just in Syria, but among children who have fled – with more than half of the 1.5 million school-age refugee children in Jordan, Turkey and Lebanon not in formal education in 2015. The mass displacement of Syrian children has also led to a dramatic rise in child marriage.
In 2013, Almellehan and her family crossed the border into Jordan in the middle of the night and settled in the Za'atari refugee camp, one of the biggest in the world. She enrolled in a school there, but was horrified when half of the children in her class dropped out to get married. Something in her mind clicked and she realised she needed to do something.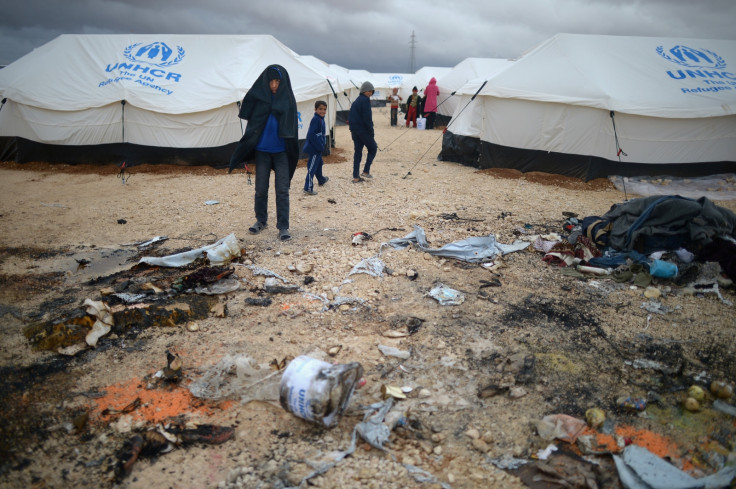 She began knocking on her neighbours' doors every day, pleading for parents to "give children their futures" by allowing them to go to school, rather than getting married.
The biggest challenge was changing entrenched attitudes among families. "The hard thing for girls and women is that parents think that girls shouldn't go to school, and that it's not important for them to get an education," Almellehan says.
"I knew it would be a hard thing, people might not listen to me, or say it is not my duty to do it, but I thought to myself I must start this campaign. I knew that if I helped two or three girls, I would give them their futures."
News of her work spread around the world, eventually reaching the ears of Yousafzai. Since the pair met at Almellehan's camp, they have embarked on a project for Syrian girls' education together which will be launched in early February at an aid conference in London.
"It makes me so happy and also it's my honour to work with a girl like Malala and her organisation the Malala Fund," Almellehan says. I consider Malala my role model. She's an amazing person who fought for her right to education and is still fighting, not just for her but for girls all over the world. She's an amazing person to be friends with."
And like Malala, who now lives in Birmingham, Almellehan has had to overcome the challenges of moving to the UK – including learning English and getting accustomed to the Geordie accent and dialect. She is now studying for her A-levels and has hopes of becoming a journalist.
Although she is settled in England, she says she wanted to eventually return to Syria. As she points out, it is educated women who will become teachers, doctors and engineers and rebuild her home country.
"I'm happy in the UK, but I'm preparing myself to be a strong and educated person to help people in Syria," Almellehan says. "Our country needs us."