I protested against the King of Bahrain – and now my family has been punished for it.
On Monday (30 October), my wife's mother, brother and cousin were each sentenced to three years imprisonment on trumped up anti-terrorism charges.
They were arrested in March 2017, tortured and forced to confess. My mother-in-law, Hajer Mansoor, went on hunger strike with three other women for six days to protest against her ill-treatment in prison. Now this prison will be her home until 2020 – not because of anything she has ever done, but simply to hurt our family.
From the beginning, their prosecution has been a reprisal against my activism in the UK, as director of advocacy at the Bahrain Institute for Rights and Democracy (BIRD). This week's sentencing at the Higher Criminal Court was almost inevitable.
Ever since I fled torture in Bahrain in 2012, I have campaigned for human rights, democracy and justice in my home country.
The reprisals began last year when I protested against King Hamad of Bahrain's visit to the British Prime Minister in October 2016. The same day as my protest, my wife Duaa was leaving Bahrain for London after spending time with her family. Bahraini police detained, interrogated and maltreated her for seven hours. She was only able to leave Bahrain because of international pressure and the intervention of the US embassy. They threatened Duaa that they would come after our families and followed through on those threats this year.
It is no surprise that Bahrain – a country blacklisted by the United Nations alongside the rest of the Saudi coalition for killing children in Yemen – would stoop so low.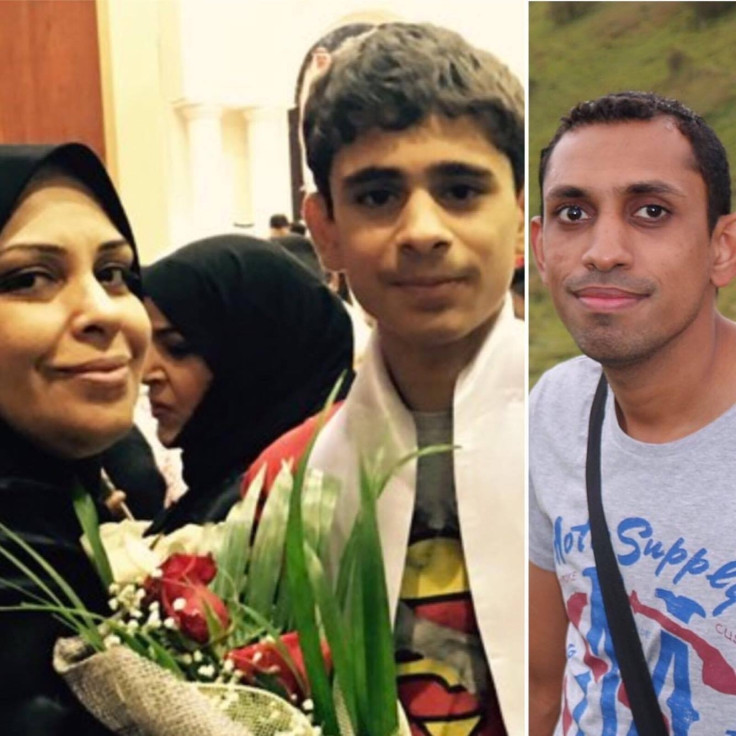 I strongly and honestly believe that Sheikh Fawaz Al Khalifa, Bahrain's ambassador to London and a member of the royal family – who is well known for his abuse of the free press in Bahrain – was directly involved in the planning of the reprisals against my family, together with Bahrain's intelligence and police agencies. His embassy has justified the reprisals and conducted a smear campaign against human rights defenders in Bahrain, including my family.
I am grateful for the outstanding support we received from all over the world. Twenty-seven British parliamentarians, 40 Members of the European Parliament, 16 rights groups and six UN experts have all raised grave concerns over the case.
Reprieve, the anti-death penalty campaign group, helped analyse the legal case against my family. They found that the case relied entirely on coerced confessions and there was no physical evidence tying my relatives to the fake bomb that the Bahraini regime alleges they planted. But none of this has stopped the Bahraini government from sentencing them in what Human Rights Watch (HRW) has called "collective punishment".
The UK could have done more. Their representatives attended the trial, but I never received any sign that they took further action. Instead, year on year, Britain gives Bahrain the red carpet treatment. The Queen annually invites King Hamad to attend the Royal Windsor Horse Show. This year, my family and the families of other activists, were detained by Bahraini authorities to prevent them from campaigning at this event.
Despite my peaceful protests and human rights work in the UK, my wife's relatives are now in prison. Bahrain's torture and imprisonment of my family is evidently a reprisal against my work on British soil and yet the government's silence has been deafening.
This month my life changed forever. My mother passed away three weeks ago, but I could not be with her in her final hours because the Bahraini authorities have stripped me of my citizenship and rendered me stateless. If I ever try to return, they will arrest me for my work. Now my wife's family has been sentenced to imprisonment for three years. We are expecting our daughter's birth at any moment. She will also be born stateless.
What gives us determination to persevere is that the fight for justice, democracy and human rights should not be stopped by the cowardly attacks on our family. We will work to hold all who employ torture and collective punishment accountable for their actions. I look forward in the hope of a bright future where these abuses cannot happen. When our daughter arrives, we will name her after her grandmother, Hajer.
When my daughter is old enough, I want to tell her: "You cannot be any prouder of your grandmother, uncle and cousin. They are unjustly imprisoned because we believe in our human rights."
When the day comes that we see justice in Bahrain, my children will know and value it. They will understand the sacrifices it has taken to achieve justice.