Myanmar condemns UN envoy for using Rohingya word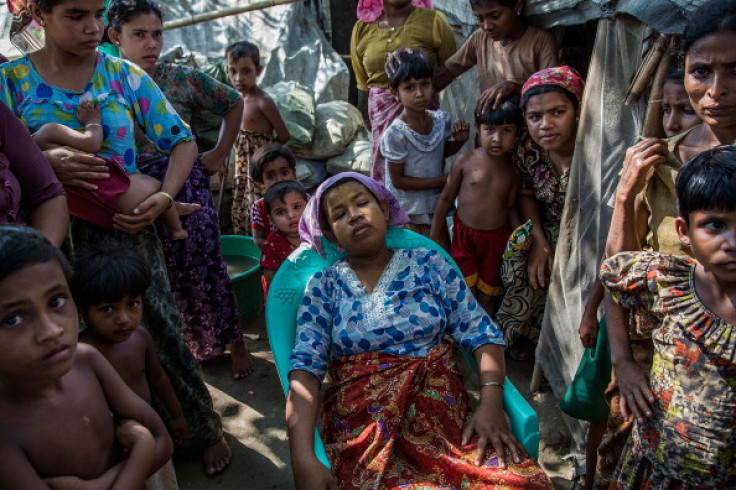 The Myanmar government has condemned the UN special rapporteur Yanghee Lee for using the term Rohingya to describe the country's stateless and persecuted Muslim minority, according to local reports.
The Burmese foreign ministry criticised the UN envoy, who has said that many people still live in "abysmal conditions" in makeshift camps in the western Rakhine state and condemned the "collective punishment" of Rohingya, in a press release published in the state-backed Global new light of Myanmar newspaper.
"Use of such term by the United Nations would certainly draw strong resentment of the people of Myanmar making the government's efforts more difficult in addressing the issue," the ministry said.
"Selectivity is often exercised. On some occasions, interfering on issues which fall within state sovereignty and domestic jurisdiction is evident."
Rohingya Muslims are stateless and live in segregated conditions in the western Rakhine state, where clashes with Buddhists in 2012 left about 200 people dead and tens of thousands displaced. They are considered as unwelcome migrants from Bangladesh in the last century by the Myanmar government and local Burmese.
The government is carrying out a citizenship verification process which requires Rohingya to list their identities as Bengali.
The government's remarks came after ultra-nationalist Buddhist monk Wirathu called Yanghee Lee a "whore" during a public address in Yangon.
The leader of the controversial 969 nationalist movement hit back at Yanghee Lee for an earlier comment in defence of Rohingya.
In a video made public and translated by the Democratic Voice of Burma, Wirathu calls the UN envoy a "bitch" for expressing human rights concerns over the Race Protection Laws.
The legislation, proposed by Buddhist nationalist groups, includes new regulations on religious conversion, interfaith marriage, population control and monogamy, with critics complaining that it will foster sectarianism and limit women's freedom in the divided country.
Violence against Myanmar's Muslims has intensified over the past two years, incited by extremist monks and the virulent anti-Muslim '969' campaign, which espouses hate and urges Buddhists to boycott Muslim businesses.
© Copyright IBTimes 2023. All rights reserved.