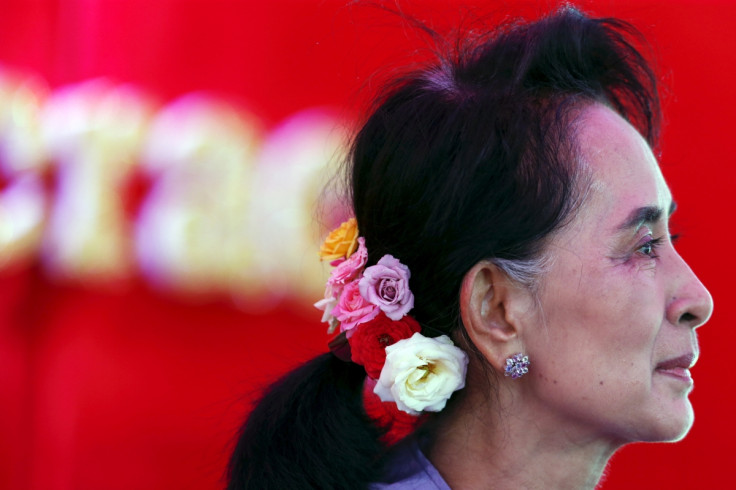 Every day for almost 20 years, Aung San Suu Kyi faced an impossible dilemma that would shake the determination of the strongest among us. Either remain imprisoned in her own house in Rangoon, Myanmar, thousands of miles from her husband and children in the UK, or escape the homeland and rejoin her family in Oxford, knowing that she would likely not be allowed back to lead the opposition to the military junta.
A cruel choice that would make a normal person waver - except that Suu Kyi is no common human being. Raised with a strong sense of her murdered father's unfinished legacy, Suu Kyi always believed it was her destiny to serve the people of Burma. She even said so to her future English husband, historian Michael Aris, on the eve of their marriage in 1971.
"I wanted to make sure that he knew from the very beginning that my country meant a great deal to me and should the necessity arise for me to go back to live in Burma, he must never try to stand between my country and me," she said.
Suu Kyi's unwavering determination, her ubermensch-like choice for her country over her family, seeks the ultimate fulfilment on Sunday, when a nation held hostage to more than a half-century of military rule returns to the poll. For Suu Kyi, it is both a chance to seize the victory the junta stole from her 25 years ago and a day of reckoning.
Her National League for Democracy (NLD) party is leading in the polls, and the widespread sentiment is that an NLD-dominated parliament will finally take over, to pave the way to long-awaited democratic reforms that the country desperately needs.
"Above the president"
That could help explain perhaps the excess of confidence shown by Suu Kyi in a press conference leading up to the polls, in which she said that if her party wins elections, she would be "above the president".
A strange statement, considering that the country's constitution states that the president "takes precedence over all other persons" in Myanmar. The charter was also carefully drafted to outlaw those with foreign-born offspring to take the president's post. Suu Kyi's two sons were both born in Britain.
The daughter of Burma's independence hero General Aung San - assassinated when she was just two - Suu Kyi married Michael Aris in 1971 and they settled together into Oxford academic life along with two young sons, Alexander and Kim.
When in 1988 Suu Kyi's mother became critically ill in Rangoon, Suu Kyi returned to Burma to look after her. What she saw in her homeland changed her life completely. The city was in turmoil, marred by violent confrontations between students - who will go down in history as the '88 Generation - and the military junta.
Inspired by her father's unfinished legacy, Suu Kyi accepted a proposal by a group of academics to lead a democratic movement, the newly-founded NLD. At the spearhead of rights protests across the country, the campaigner saw her popularity rising, and with that fears of a backlash from the barbaric regime. Eventually, the junta placed her under house arrest.
House arrest
Once a devoted housewife, Suu Kyi found herself at the forefront of a mass uprising against the military regime, championing human rights and democratic change in the former British colony. During the almost 20 years that followed, she never contemplated going back to the UK. "There never was a point when I thought of going. I knew that I wouldn't go. And [Michael Aris] knew too," she said.
While under house arrest, the opposition leader learned how to meditate and kept herself busy reading on Buddhism, Mandela and Gandhi. Suu Kyi's husband, who over the years had substantially promoted her transformation into an international icon, was allowed only two visits during that period. Communication was scarce at that time and often the only report from her that Michael Aris would receive was of a passer-by who heard the sound of her piano playing from the street. The last time they saw each other was in 1995. He died two years later of cancer.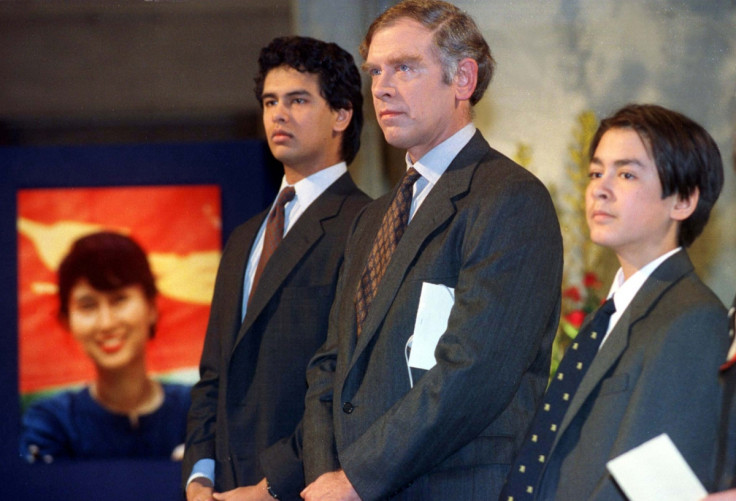 Rebecca Frayn, filmmaker of The Lady biography documentary on Suu Kyi , reported heartbreaking details of her reaction to her husband's death on the Telegraph:
Destiny fulfilled?
The Nobel laureate was freed in 2010, a week after a general election boycotted by the NLD, which was regarded as rigged. That vote ended the junta era and installed President Thein Sein, a former general who began instituting political and economic reforms to end Myanmar's isolation from much of the world and boost its dying economy.
Election laws were eased, and in 2012 the NLD agreed to contest a series of by-elections, winning most of the seats at stake. Suu Kyi was elected a member of parliament for a suburb of Yangon.
As NLD leader, Suu Kyi remained extremely popular in the country, although many have criticised her authoritarian style and her silence on the alleged genocide of Rohingya Muslims in the country's Rakhine state.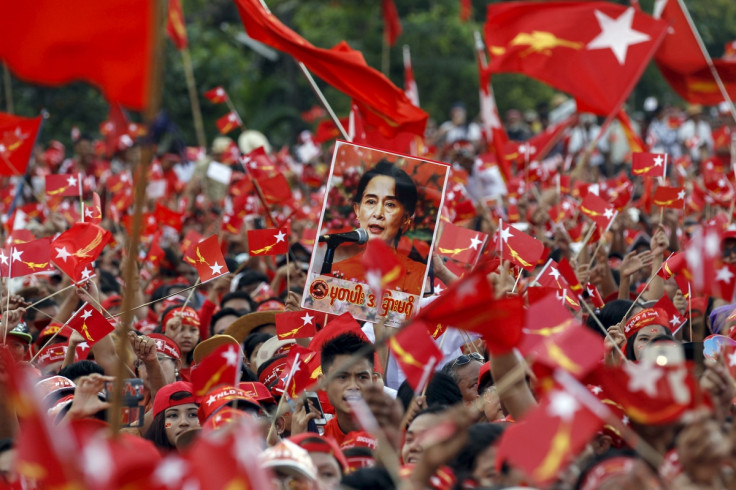 Daughter of a strictly disciplined mother, Suu Kyi has always refused to answer personal questions about her self-sacrifice for the Burmese people, arguing that the family of many other democracy activists suffered more than her own. Her reluctance to talk about the pain of separation left many reporters puzzled.
In 2012 though, the strong woman opened up to the BBC about her regrets: "Of course I regret not having been able to spend time with my family. One wants to be together with one's family. That's what families are about. Of course, I have regrets about that. Personal regrets. I would like to have been together with my family. I would like to have seen my sons growing up. But I don't have doubts about the fact that I had to choose to stay with my people here."
Now, the time has come for her to fulfil her destiny.