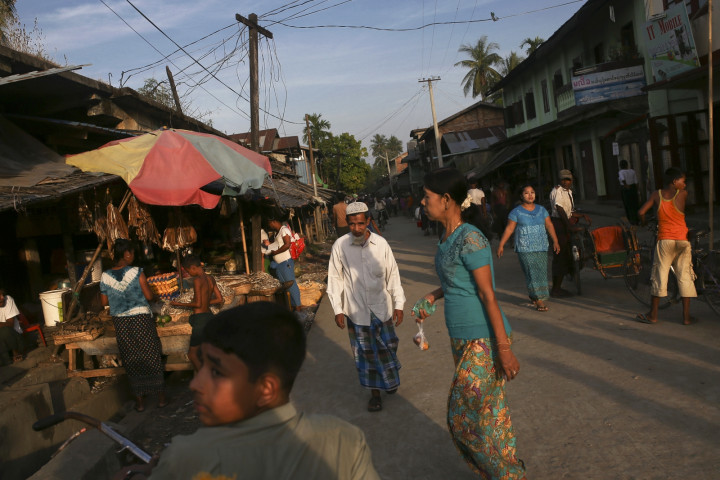 The Rakhines and Rohingyas of Myanmar may be foes but have a common enemy in the reeling state of the nation's economy, crippled after half a century of military rule.
While the exodus of the poorer Rohingyas has been highlighted by welfare groups, in a less noticed exodus, the ethnic Rakhine Buddhists have also been leaving their homes to seek jobs abroad in Malaysia and Thailand.
Many Rakhine villages have hardly a handful of young people left behind, sending the local economy spiralling down even further.
Both groups, engaged in bitter conflict since 2012, are vulnerable to exploitation by human traffickers, reports Reuters. Lured by job prospects abroad, the Rakhines too are leaving, and in some cases without documents and land up exploited by traffickers.
The Rakhine exodus has been less noticeable because they usually travel by road and air, carrying passports.
About two million live in neighbouring Thailand alone, says the International Labour Organisation.
Chronic poverty has been debilitating the Rakhine state too.
Things have not improved after 2012 with Rakhines refusing to employ Rohingyas as labourers in a climate of distrust.
While in much of Rakhine state, home to 3.2 million people, the Rohingyas are a persecuted minority, the situation is reversed in the Maungdaw area, on the northern border with Bangladesh.
Here, Rakhine villages have been burnt down to be rebuilt with government help. Military presence nearby keeps a watch.
Many have faced a situation like young Hla Tun Oo who returned from Malaysia to find his village Maw Ya Waddy burned down by Rohingya mobs.
A year of violence between the two communities following 2012 has left hundreds dead and 140,000 homeless. About 100,000 Rohingyas have left.
The ethnic Buddhists of Myanmar consider the Rohingyas as illegal migrants from Bangladesh. Authorities have been accused of aiding traffickers in persecuting the minorities.