Myanmar: Migrant jade miners return to perilous work after landslide killed at least 113
Police in northern Myanmar said they have abandoned efforts to find the bodies of up to 100 jade miners who were buried when a mine dump collapsed. The 60m (200ft) high mountain of dirt and debris enveloped 70 makeshift huts at its foot, burying migrant miners as they slept.
Rescue workers recovered 113 bodies following the landslide in Hpakant, in Myanmar's Kachin state. Many of the dead were itinerant jade pickers and their families who made a living scavenging for scraps of jade in the towering heaps of debris left behind by mining companies. "We just don't know how many people exactly were buried since we don't have any data on people living there," Tin Swe Myint, head of the Hpakant Township Administration Department, said. "It was just a slum with these... workers living in makeshift tents."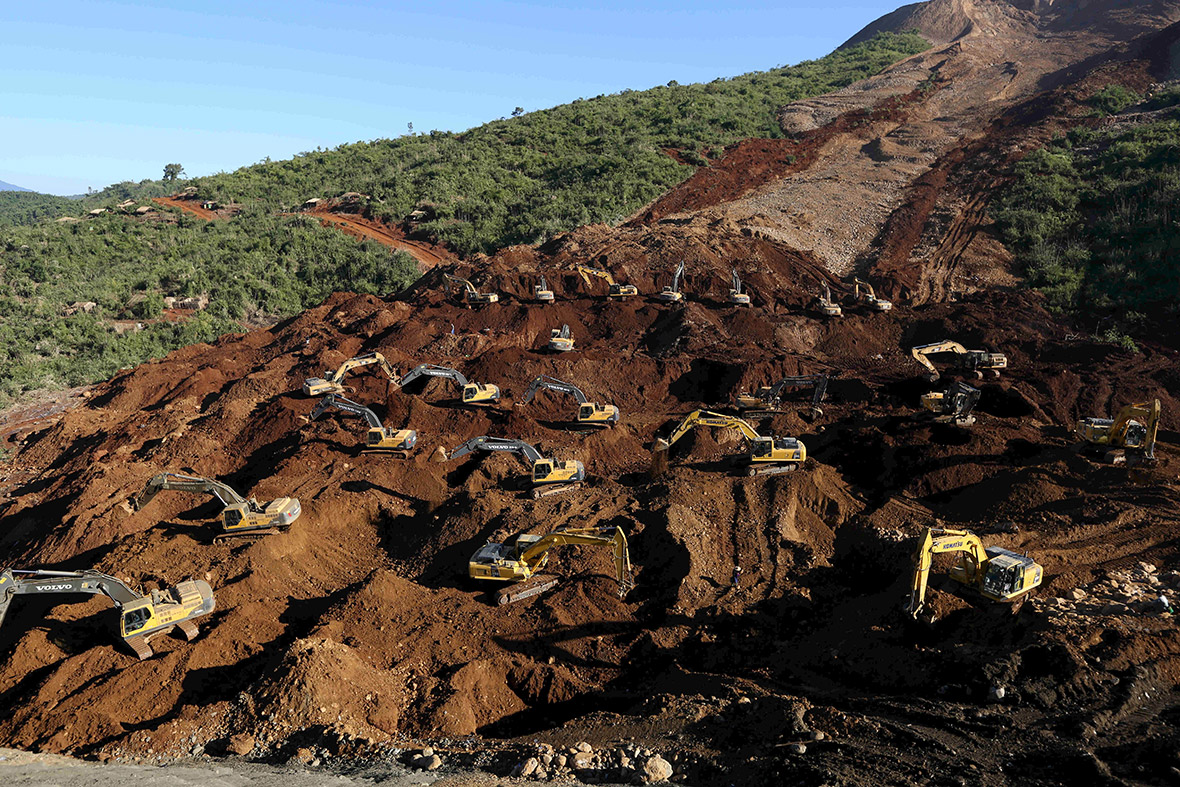 The disaster highlights the perilous conditions faced by the workers and the lack of safety regulations implemented by the companies hellbent on digging up the world's richest deposits of the green gem.
Kachin's state government has offered compensation of 600,000 kyats (little more than £300, or $550) to the families of 72 identified victims. The desultory sum reflects the limited resources of a state that is largely locked out of a mining bonanza worth billions. So far, there has been no offer of compensation from Triple One and Yadana Yaung Chi, two mining companies that police say contributed in large part to the waste mountain. Triple One dump site manager U Soe said the company was not responsible for the deaths, adding that migrant miners voluntarily chose to stay beneath the mountain of debris.
General Thein Moe Tun, a military official for the Hpakant region, said another pile of debris had given way in 2014 in an area near this incident. He said scores of people died in that accident and their bodies were not recovered. Migrant workers had been ordered away to nearby villages but refused to move, he added. "The company will not be stopped from using this dump site," he said. "It is not their fault."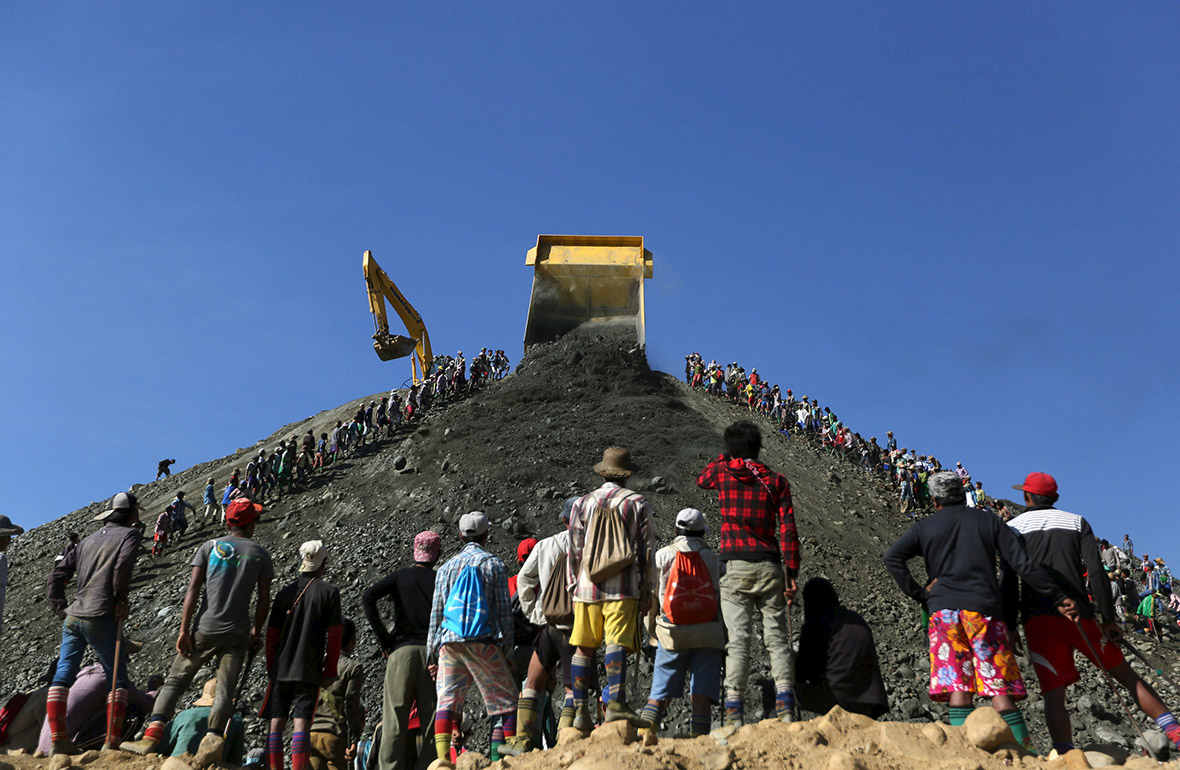 The jade industry, centred on Hpakant, was worth more than $30bn in 2014, according to an estimate by Global Witness, a group that investigates misuse of resource wealth. Jade mining companies controlled by Myanmar's military, tycoons linked to them, and drug barons have made Hpakant a "dystopian wasteland", Global Witness said in a statement. "There is no regulation, there is no engineering involved in this and there would need to be to keep these structures stable," Mike Davis, the organisation's Asia director said, referring to the mining dumps.
Much of the jade mined in Hpakant is believed to be smuggled to neighbouring China, where the stone is highly valued. The US Treasury maintains a ban on imports of jade from Myanmar and includes the industry among "specific activities and factors that contribute to human rights abuses and undermine Burma's democratic reform process".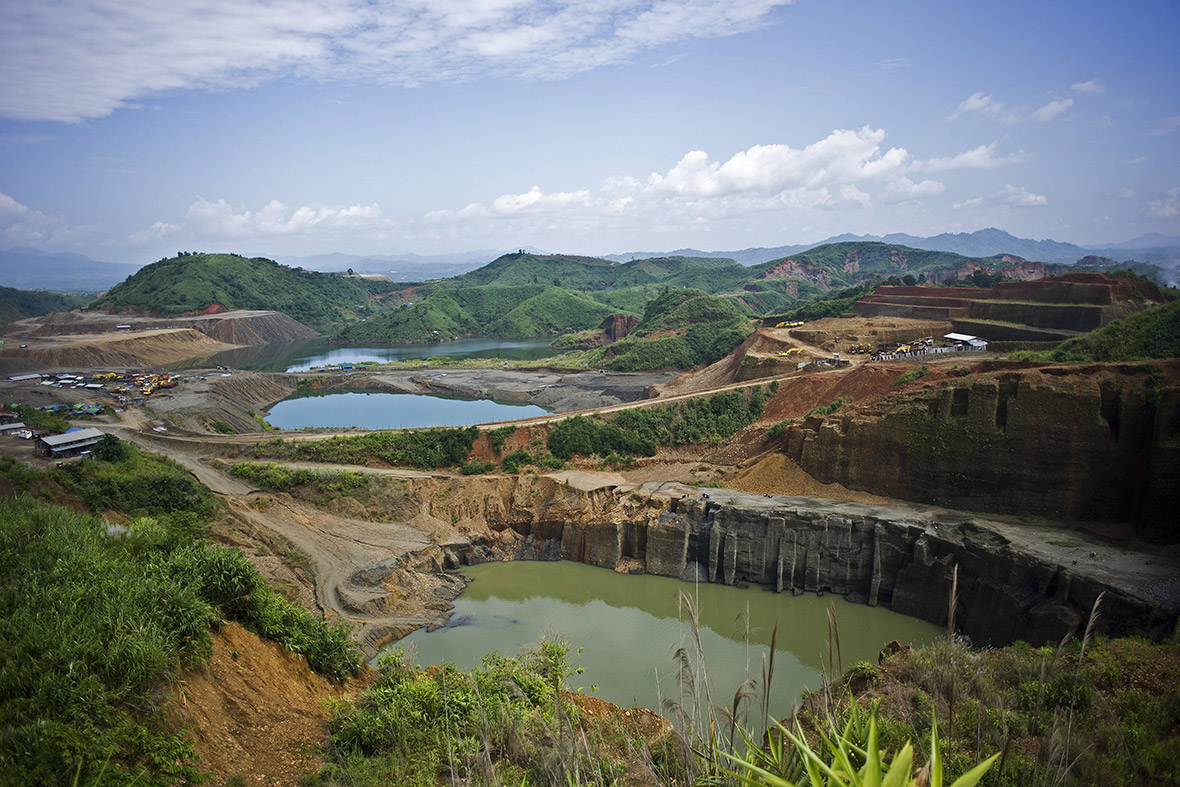 Myanmar's newly elected government has announced it plans to tighten control over the country's poorly regulated jade mines. Aung San Suu Kyi's National League for Democracy (NLD) won a resounding victory in the country's recent polls. However, her government could risk running up against powerful vested interests controlling Myanmar's jade mines if it moves too forcefully to rein in their business. The jade industry is dominated by companies linked to leaders of the previous military government, ethnic armies and businessmen with close connections to the former junta.
© Copyright IBTimes 2023. All rights reserved.