The Myanmar government is to conduct an investigation into allegations of police atrocities against the minority Rohingya Muslim population in Rakhine state.
The probe comes a week after the military vowed to set up a team to look into the allegations that the country's security forces committed human rights violations, including mass killings and gang rapes of women and children in the restive region. The home ministry, which is controlled by the military, promised to hold a "departmental inquiry".
"The UN report provides many detailed accounts of what allegedly happened, and that's why an investigation committee was set up to respond to the report with evidence," Reuters cited police Colonel Myo Thu Soe as saying on Monday (13 February).
He said he was aware of the serious nature of the human rights abuse allegations against the Myanmar police, but added that "as we know, it did not happen".
At least 86 Rohingya Muslims have died since clashes began on 9 October, 2016 and approximately 66,000 people were forced to flee into Bangladesh. Allegations against the Myanmar government and soldiers surfaced after a military operation was reportedly launched to drive the Rohingyas out of Rakhine state. The army's action was believed to be the result of an attack on three security posts by nearly 250 armed men.
Although the forces have been rejecting the allegation, a UN human rights report said the security forces' action in the name of counterinsurgency "very likely" amounted to possible ethnic cleansing.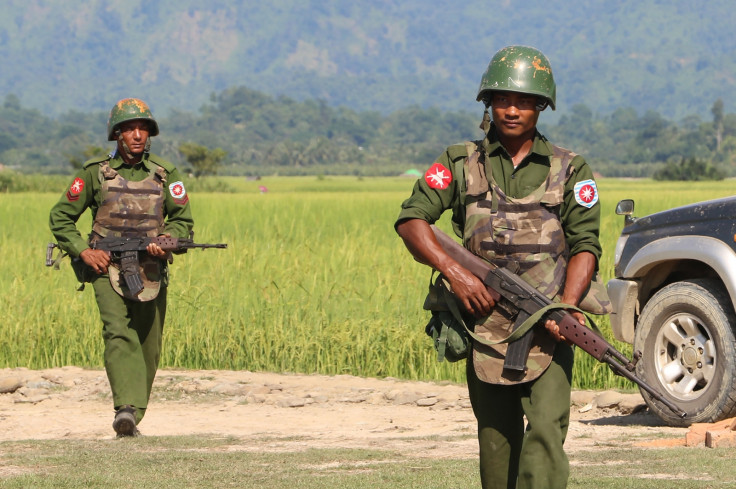 Meanwhile, five policemen were arrested after a video surfaced online that showed them abusing Muslims during an operation that was aimed at rooting out suspected militants from the restive state. It caused widespread outrage, following which the policemen were sentenced to two months' detention, Myo Thu Soe said.
Three other senior police officials, also apparently involved in the case, have been demoted, he added.