Hundreds of riot police in Myanmar charged at students and beat them with batons as they broke up a group of about 200 protesters who had been locked in a standoff with security forces.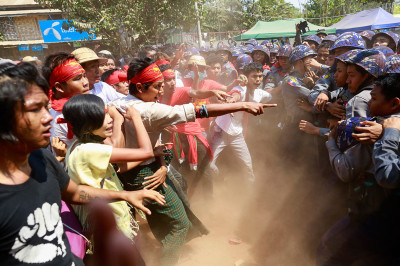 The students were protesting against an education bill they say stifles academic independence. A group of them set out on foot from the city of Mandalay more than a month ago. They made it as far as Letpadan, a town about 140km (90 miles) north of Yangon, where police blockaded them behind vehicles and barriers made of wood and barbed wire.
In November, students started protesting against the new law that puts all decisions about education policy and curriculum in the hands of a group largely made up of government ministers.
They were joined by monks and other activists, bringing their number to around 200 in the last nine days, when they started a sit-in on a road near a monastery in Letpadan. Authorities had warned "action would be taken" if they tried to proceed to Yangon.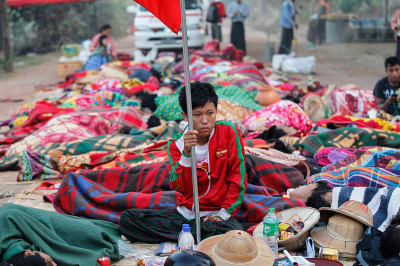 The two sides had appeared close to reaching an agreement. Police said the students could march to a nearby town and then be transported to Yangon in government-provided trucks, but then demanded that the protesters refrain from shouting slogans or waving flags along the way.
More than 400 police blocked the road. The protesters, many wearing red T-shirts and bandanas, tried to push their way through the riot police, dressed in helmets and camouflage fatigues.
Some monks in maroon robes joined the students. The police then turned on the students, chasing after them with batons and sticks.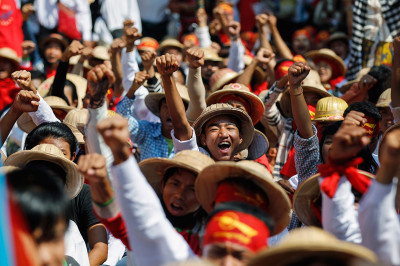 After the crackdown, police were seen celebrating and shouting, "Victory! Victory!"