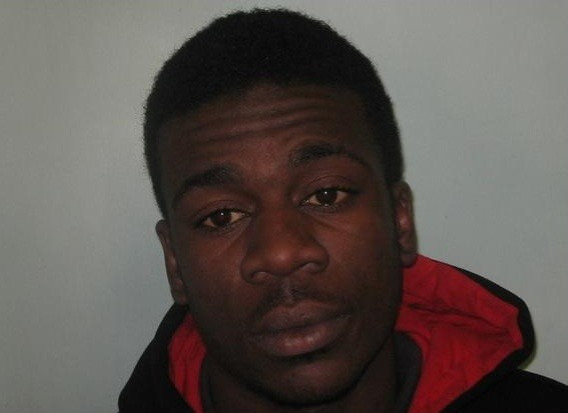 A man from east London who murdered his girlfriend in a row over text messages has been sentenced to 28 years in jail.
Myles Williams, 19, from Hackney, was found guilty of murdering 20-year-old Kirsty Treloar in September. He was also convicted of grievous bodily harm with intent after attacking Treloar's brother and sister, who had tried to protect her.
During Williams's trial, it emerged that he texted Treloar several times on 2 January, inviting her to meet with him. Her responses made it clear that she did not wish to meet up with Williams that day.
"This simple desire to control her own life seems to have been enough to provoke Williams into a murderous rage," the Metropolitan Police Service said.
Williams had texted Treloar to tell her he would not be violent towards her again, saying: "Okay wer all gud now and my new yrs ressy is that i aint going to hit u again and i won't hit u 4 this yr next yr the yr after that the next yr after that."
However, later that day Williams broke into Treloar's house and stabbed her 29 times in front of their 26-day-old daughter.
Sentencing Williams at the Old Bailey, Judge Nicholas Cooke said: "Beyond a shadow of doubt, you represent an exceptional danger to any future female partners.
"That child has been left fatherless and motherless, and some time in her life she will discover that her father killed her mother.
"That baby was left covered in blood, probably her mother's - a terrible thing."
Dumped behind bins
Police visited Treloar's home following reports of a disturbance, to find her 22-year-old brother and 24-year-old sister with stab wounds. Both siblings were taken to hospital, where her brother spent five days recovering.
Williams had fled the scene, abducting Treloar in the process. They later found his car abandoned, and Treloar's body, which had been dumped behind some bins near the car.
A post-mortem found she had died of stab wounds. The exact time and location of her death could not be established.
Williams was arrested and charged with murder and the attacks in January. Detective chief inspector Andy Yeats said: "This was an appalling and violent attack by an individual with a propensity for violence towards women.
"Kirsty's murder was the result of her simply not wishing to see him that day. Williams's response to this was savage and extreme, not only towards Kirsty but towards members of Kirsty's family who tried to save her life."
Gemma Treolar, the victim's sister, spoke on behalf of the family: "The last 11 months have been extremely difficult and tortuously painful. We have been ripped apart inside.
"We feel we would not have got through it without the love and support of each other as well as a handful of our family and friends and others, including the victim support and the police.
"We would especially like to thank the police and the prosecution team at the Old Bailey in helping to bring Kirsty's killer to justice.
"Nothing will ever ease the pain of losing Kirsty but a little bit of justice has finally been served and we hope that Kirsty can now rest in peace and we can begin to grieve properly. We will forever love and miss you Kirsty."