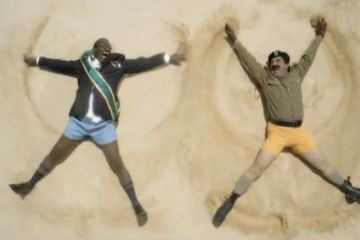 Nando's South Africa last week sparked controversy with a toungue-in-cheek advertising campaign showing world dictators spending quality time together.
Robert Mugabe stars in Nando's "Last Dictator Standing" advertisement, in which the long-time despot reminisces about happier days shared with fallen dictators around the world.
Muammar Gaddafi brandishing a water pistol, Chairman Mao singing karaoke and Saddam Hussein frolicking in his underwear all lend this politically-charged advert a sense of surrealism and dark comedy.
The minute-long clip ends with a voice-over saying "No one should ever eat alone," and advertising Nando's six-pack spicy chicken meal.
The international restaurant chain has a long history of provocative and politically sensitive adverts, including one seemingly promoting polygamy. Here are some of the IBTimes' favourites.