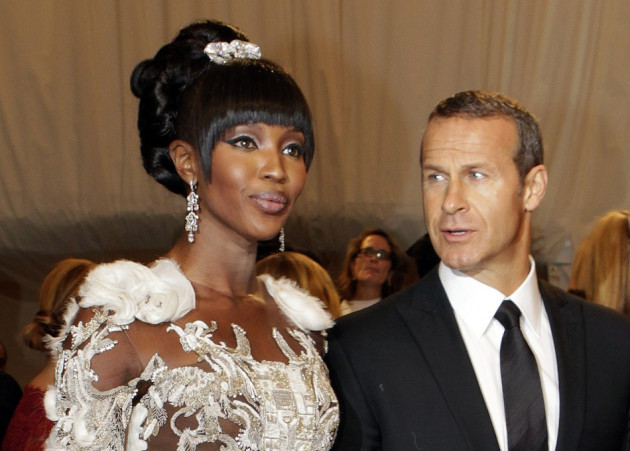 Supermodel Naomi Campbell has been ordered to stand trial in Italy, accused of attacking a paparazzo in Sicily.
Campbell is due to appear before a court on the island of Lipari, off Sicily's northern coast, in December to face charges that she assaulted photographer Gaetano Di Giovanni.
Di Giovanni claims the 43-year-old model battered and scratched him as he was attempting to take pictures of her on the island in 2009.
Campbell was with her billionaire Russian boyfriend Vladislav Doronin. They had arrived by yacht from St Tropez.
"I had just started taking some shots of her and I did not expect such a violent reaction," Di Giovanni told La Repubblica newspaper. "At first she hit me with her handbag, and then she slapped me in the face. I dodged the blow but her nails got my eye.
"For a few seconds I could not see a thing. I could hear that her bodyguards and her boyfriend were trying to drag her away."
Di Giovanni claims it took three days to recover from an eye injury. Campbell denies the allegations.
"Three years ago Ms Campbell was the victim of paparazzi harassment in Italy," her spokesman told the MailOnline.
"The photographer claimed to have been attacked by Ms Campbell, a claim our client has categorically denied and her team is confident to prove this in court later this year".
In 1998, she was ordered by a court to attend anger-management classes for striking her personal assistant Georgina Galanis with a mobile phone. Ten years later she admitted attacking police at Heathrow in a row over lost luggage.