Narendra Modi inaugurates Afghanistan's refurbished Stor Palace
Narendra Modi and Ashraf Ghani hail historic ties between India and Afghanistan.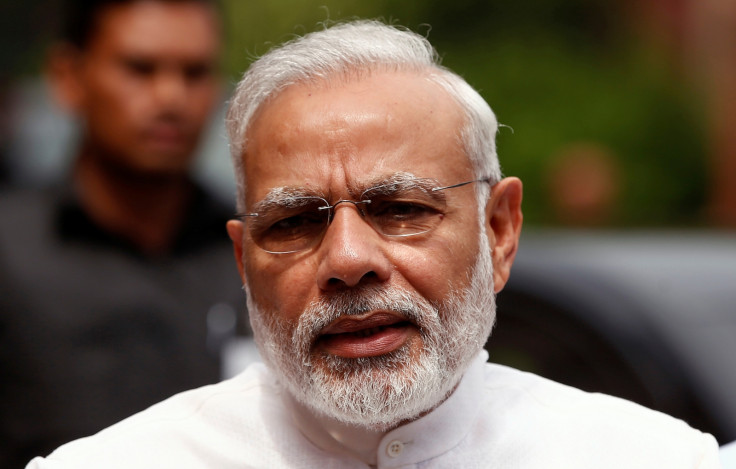 Indian Prime Minister Narendra Modi has inaugurated the renovated Stor Palace in Afghan capital Kabul pledging that 1.2 billion Indians are with Afghanistan in its difficult times. He opened the palace via video conference from New Delhi. Afghan President Ashraf Ghani also attended the ceremony from Kabul.
"In our hearts and minds, Indians and Afghans have always been close friends. Today we once again come together to celebrate yet another achievement of our friendship," said the Indian leader.
The century-old palace was restored with the help of Indian aid at an estimated cost of $7mn (£ 5.33mn). India has been a key partner in the rebuilding of the war-torn nation and since 2002 and has committed about $2bn towards socio-economic developmental projects.
"Let me assure the people of Afghanistan that in your quest to build a prosperous Afghanistan and to bring peace, security and stability to your society, the 1.25 billion people of India will always be on your side," added Modi. The Stor Palace, located at the heart of Kabul, was built during the times of Emir Habibullah Khan at the early 20th century. The facility has witnessed several structural damages during the conflict through the decades.
Ghani responded by saying thanks to the Indian government for the aid and said Kabul will always extend its helping hand to New Delhi. Afghan President Ashraf Ghani also expressed his gratitude towards India, saying, "I express my most sincere appreciation for Government of India and its people. We are ready to spare no effort in protecting peace, overcome terror and extremism and work for prosperity of our nations."
Despite the concerns expressed by Pakistan – a wary neighbour of both India and Afghanistan – New Delhi has been stepping up its aid and military assistance to Kabul as part of its rebuilding efforts.
© Copyright IBTimes 2023. All rights reserved.