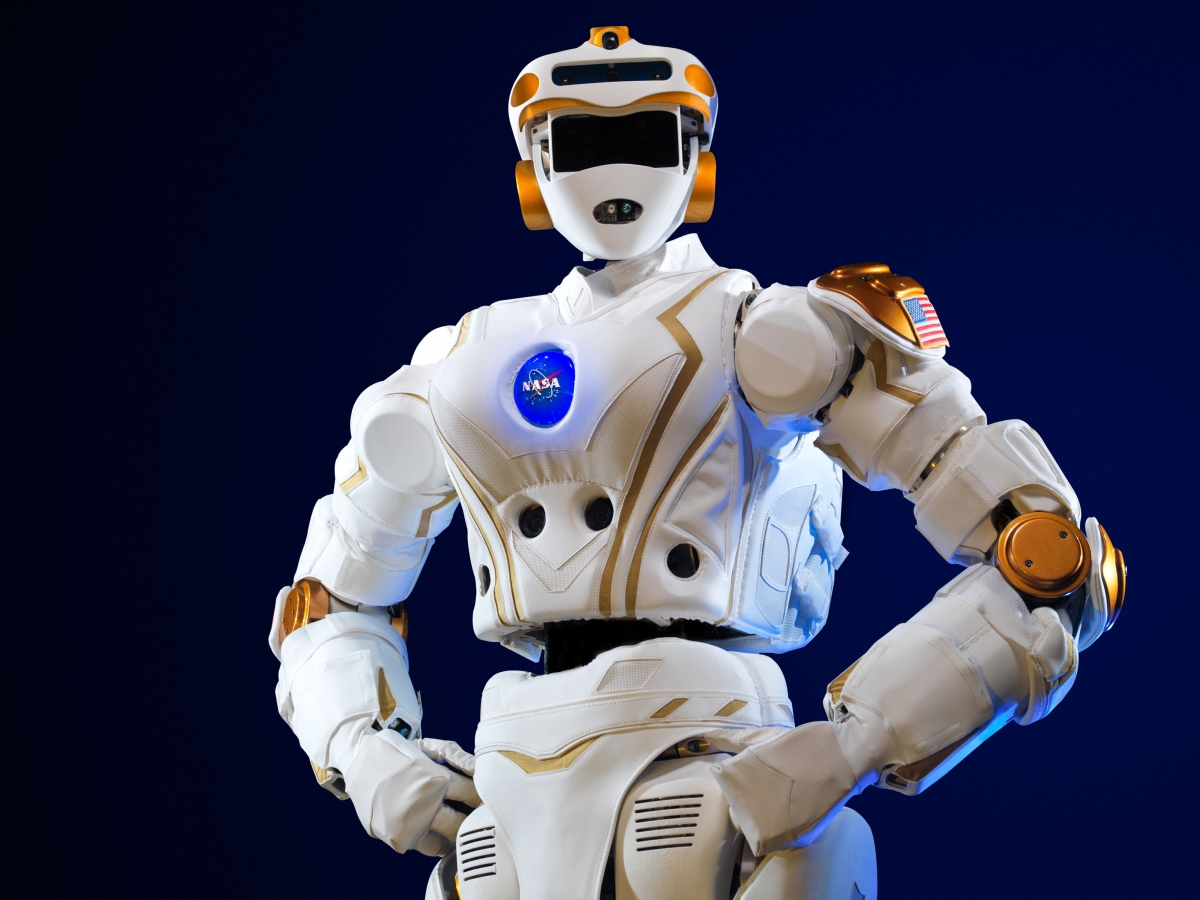 Nasa has built a humanoid robot to conduct missions on Mars and it now wants leading universities to develop software and computer algorithms to help the robot work effectively in space.
The US space agency originally invented the 6ft tall humanoid robot weighing 290lbs (132kg), known as Valkyrie or R5, to assist during disaster relief missions, but it realised that the robot would also be suitable for deployment in space on another planet, such as Mars. Valkyrie is designed to be as dexterous as a human, and it comes with arms with seven degrees of freedom, as well as hands and legs with six degrees of freedom and a pelvis with three degrees of freedom.
Rather than risking people's lives on a planet that has hostile conditions unsuitable to human life, including radiation and a thin atmosphere with almost no oxygen in it, Nasa wants autonomous robots to carry out missions and experiments on the red planet and see how they get on, and later to assist us once humans arrive.
The hardware may be ready, but more advanced software is still needed, so Nasa has given Valkyrie robots to MIT's Computer Science and Artificial Intelligence Laboratory (CSAIL) and Northeastern University so that they can build new computer algorithms for Mars missions.
Each university team will receive $250,000 (£164,410) in funding per year for a two-year period to research new algorithms, and at the end of the two years, the two robots will be entered into Nasa's Space Robotics Challenge, where they will compete against each other to prove which robot can survive better in deep space.
Nasa's new project is inspired by the Defense Advanced Research Projects Agency (Darpa) Robotics Challenge – a two-and-a-half-year-long competition funded by the US military's research arm that ended in May.
The competition was designed to encourage researchers to build better robots that would be capable of autonomously carrying out missions during natural disasters and emergency situations like the 2011 Tōhoku earthquake and tsunami disaster, in order to take away risk to human life by assessing damage and searching for victims.
To win, the 24 finalist teams from research institutes around the world had to develop computer algorithms that would enable their robots to pass eight tasks, which included scrambling over rocks, driving a car, opening doors, drilling holes, climbing stairs and turning valves, and each task had to be completed in the space of an hour.
The competition was won by South Korean science and technology institute KAIST, but the second prize was won by Team IHMC Robotics using Boston Dynamics' Atlas robot. MIT CSAIL principal investigator Russ Tedrake and his team of 20 researchers spent three years helping to develop algorithms for Atlas, and the same team is also working with Toyota to research autonomous self-driving cars.
Northeastern University also has a well-established laboratory that is highly regarded in the fields of robotics, artificial intelligence and machine learning – its Robotics and Intelligent Vehicles Research Laboratory took part in the Darpa Challenge too, placing 6th in the 2013 trials, and Taskin Padir, Associate Professor of the Electrical and Computer Engineering department also collaborated with Team IHMC Robotics and the Atlas robot. The university has also worked on human-robot interaction studies for Darpa.