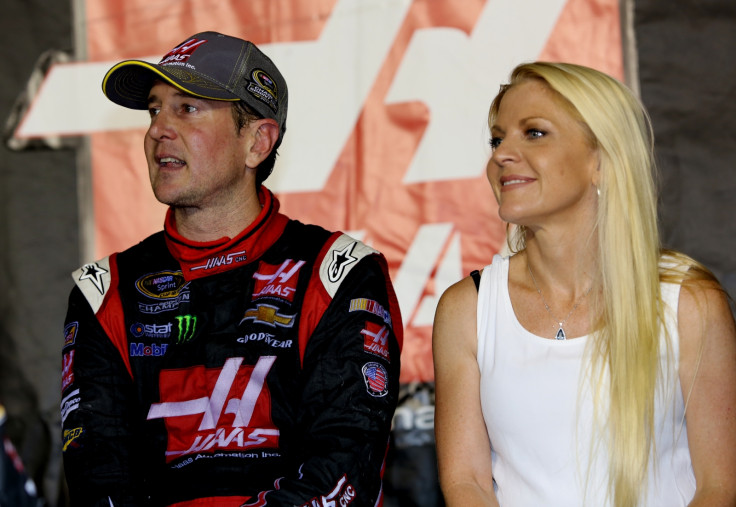 A Nascar race star in the United States has claimed his former partner is a hired killer who showed him photos of her victims and once arrived home wearing a ball gown drenched in blood.
Kurt Busch made the incredible claims at a court hearing, in which he also said his ex Patricia Driscoll had told him she helped bring down "foreign governments".
A former personal assistant to Busch echoed the claims, stating Driscoll told him she was trained assassin for the US government.
Driscoll herself denies she is a contract killer and called the claims made by Busch at a court hearing over a domestic matter between them "ludicrous".
She said Busch had confused fantasy and reality by reading a film script she had been working on.
"I find it interesting that some of the outlandish claims come straight from a fictional movie script I've been working on for eight years," Driscoll said in response.
"These statements made about being a trained assassin, hired killer, are ludicrous and without basis and are an attempt to destroy my credibility,"
Busch - who's nickname in Nascar is appropriately enough 'The Outlaw' - admitted his claims were sensational. Speaking in court, he said: "Everybody on the outside can tell me I'm crazy, but I lived on the inside and saw it first-hand."
The hearing at which Busch said his former partner is an assassin relate to a no-contact order request by Driscoll. Their relationship fell apart late last year when Busch decided it was distracting him from Nascar racing.
Driscoll claims Busche assaulted her during the break-up, which he denies.